Fifth #NOH8onTheHill Session Adds 5 U.S. Senators
Monday, September 22nd, 2014
---
Just over one year ago, New Mexico Senator Martin Heinrich became the first United States Senator to pose for the NOH8 Campaign. Today, we're proud to share photos from our fifth #NOH8onTheHill session and add another five United States Senators to the growing list of elected officials who have lent their faces to the fight for equality! Among the newest additions are the first female Senator from Massachusetts (U.S. Senator Elizabeth Warren) as well as cousins Sen. Mark Udall (CO) and Sen. Tom Udall (NM).
"We're honored to have the support of so many United States Senators, and to be able to share that support with their constituents. With the national spotlight on marriage equality in courts across the country, it's more important now than ever to make that support known." - NOH8 Co-Founders Adam Bouska & Jeff Parshley

The latest session was once again hosted by Senator Richard Blumenthal (D-CT), who became part of the NOH8 Campaign alongside Senator Heinrich last year. With the help of Senator Blumenthal and his staff, twelve active U.S. Senators from nine states have currently posed for NOH8 photos. The NOH8 On The Hill roster now includes both U.S Senators from Connecticut, New Mexico and Massachusetts; that's what we call NOH8 In My St8!

Check out NOH8 photos and quotes from each U.S. Senator about why they posed for the NOH8 Campaign below! You can also check out over 100 Congressmen who have posed to date during the first, second, third and fourth previous #NOH8onTheHill sessions.
* * * * * * * * * *

U.S Senator Mark Udall (Colorado): "Coloradans know that discrimination and hate have no place in our society, and that's why I'm proud to stand with NOH8. Empowering all loving couples to publically affirm their commitment to each other under the law strengthens our families, our communities and our country. Equality is enshrined in our Constitution, and I won't stop fighting until we can fulfill that promise for all."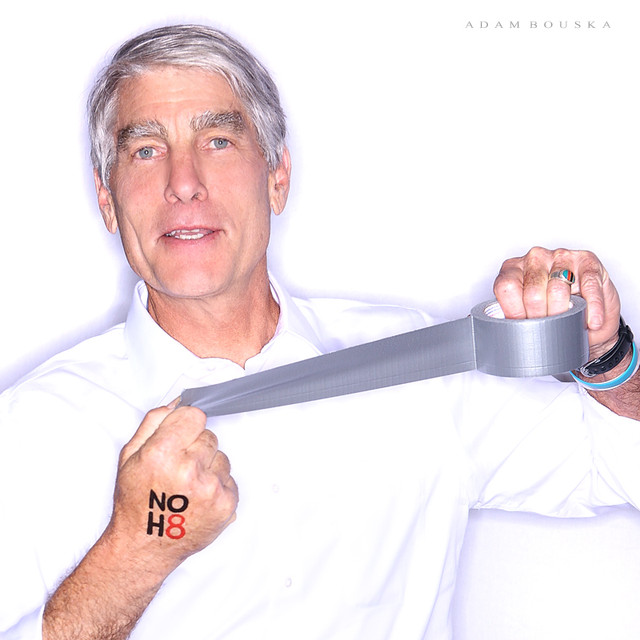 U.S Senator Elizabeth Warren (Massachusetts): "Love is worth fighting for. I'm with NOH8 because equal means equal. No one should be discriminated against because of who they love, and we won't stop fighting until the law recognizes full equality for everyone."
U.S Senator Carl Levin (Michigan): "Marriage equality is in keeping with our nation's highest traditions – the equal worth of all individuals and equal protection under the law. Our centuries-long march toward equality must continuously move forward."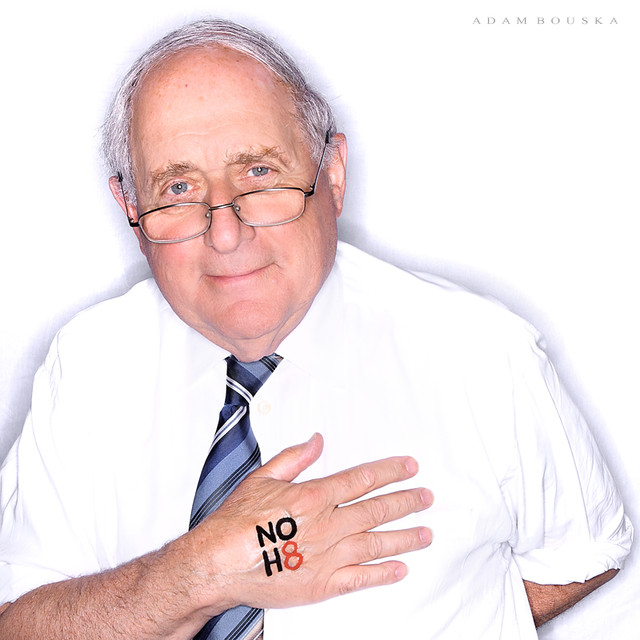 U.S Senator Ron Wyden (Oregon): "I am honored to be part of the NOH8 Campaign. As one of only fourteen senators to vote against the Defense of Marriage Act (DOMA), I've always believed that a life free from discrimination – in the workplace, our schools, our courts, everywhere, in fact – is a fundamental right. And so is marriage equality. These are all simple and universal truths. That's why I'm pleased to have my picture join 35,000 (and rising) others who share a perspective that can only make our world a better place."
U.S Senator Tom Udall (New Mexico): "Hate has no place in New Mexico, and I'm proud to join with my colleagues and the NOH8 Campaign to stand up against bullying and discrimination. Every American deserves to be treated with respect and dignity, and to be viewed equally under the law."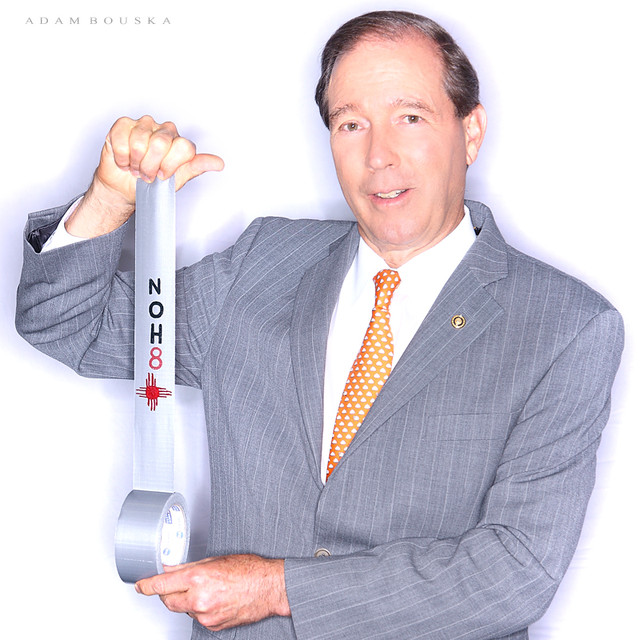 U.S Senator Martin Heinrich (New Mexico): "I enthusiastically support marriage equality. Depriving gay and lesbian couples of marriage rights denies them of their dignity and the promise of equal treatment under the law. We must continue to push toward full equality for all Americans."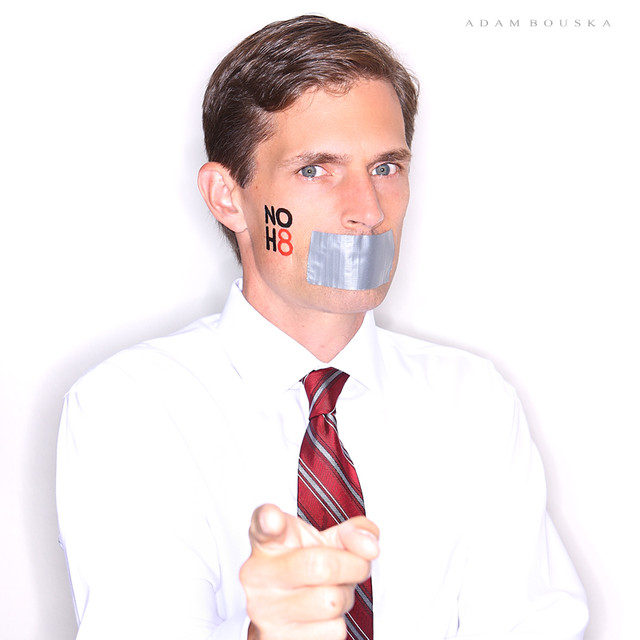 ---
---
Comments