MEET TEAM NOH8
ADAM BOUSKA
Co-Founder & Photographer
Award-winning Celebrity & Fashion Photographer Adam Bouska (born October 31, 1983 in Decatur, IL) is known for his unique style, currently operating his photography studio in Los Angeles, California. Bouska is noted for his work from magazine covers to book covers with celebrities including Jane Lynch, Barry Manilow, Meghan McCain, Alexa Ray Joel, Deepak Chopra, Lisa Ling, Hayley Hasselhoff, James Kyson Lee, and Jai Rodriguez.
Perhaps most recognizable for his signature NOH8 Campaign portraits, Adam is no stranger to activism. Bouska teamed up with partner Jeff Parshley to develop a calendar to benefit AIDS Project Los Angeles in 2008, and Adam paired with Found Animals for 6 Packs / 9 Lives, an edgy calendar project promoting cat adoption. Recent work includes a national ad campaign featuring Nia Vardalos for HelpUsAdopt.org.
Adam Bouska was recognized by Instinct Magazine's Leading Men of 2009, The Advocate's 40 Under 40, Frontier's 25 Angelinos Making a Difference, and most recently the 17th Annual Out100. He was also recognized as the West Hollywood Community's Leading Photographer and the 2008 and 2010 Weho Awards. His work has been featured on a variety of broadcasts and publications including The New York Times, Life & Style Magazine, Guinness Book of World Records 2010, Chelsea Lately, TODAY Show, The View, and more.
Creating the NOH8 Campaign with partner Jeff Parshley is Adam's proudest work to date, and he hopes to continue traveling the world putting a face to the fight for equality.
---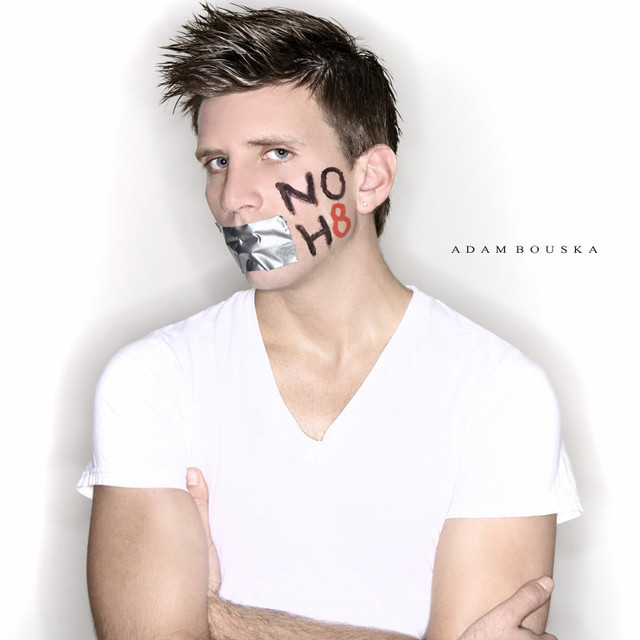 JEFF PARSHLEY
Co-Founder & Executive Producer
When he laced up his shoes and ran out of the house one November night in 2008 to join the post-Proposition 8 protests with his partner Adam Bouska, Jeff Parshley (born in Nashua, NH on February 23, 1981) had no idea he was about to become an activist. The experience moved him to speak out, and that spirit inspired him to create the concept of a NOH8 photo with Adam.
After attending culinary school in New Hampshire for two years, Jeff decided to pack up and move across the country to Los Angeles. He established himself as a General Manager in the heart of the West Hollywood community. Parshley approached Adam Bouska to produce a 2009 charity calendar for AIDS Project Los Angeles; a project that would raise more than $12,000 for the organization.
Having enjoyed that small taste of what it felt like to be an activist, Jeff has found his true calling as a leader of Team NOH8. His work with the campaign includes coordinating celebrity involvement in both NOH8 photos and videos, producing and overseeing the NOH8 public service announcements, planning and coordinating upcoming open photo shoot locations, and much more.
---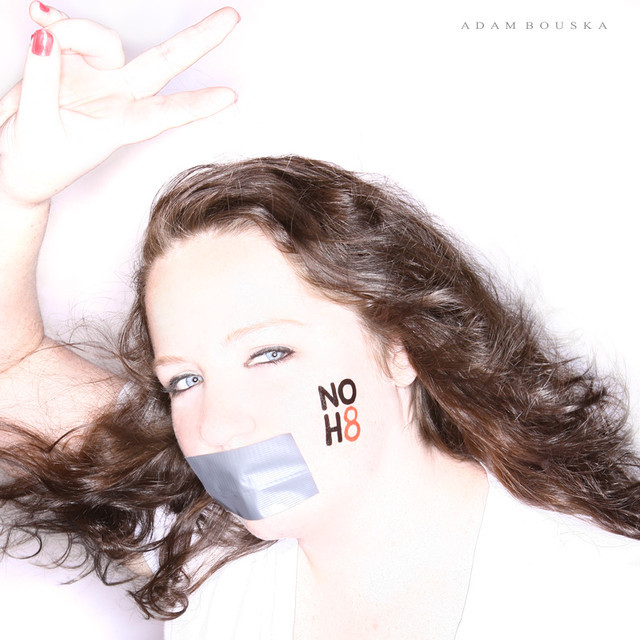 BRYCE FERGUSON
Merchandising Manager
The NOH8 Campaign has found most of its supporters through social networking; and that's how we met Bryce! Bryce Ferguson, (b. May 16th, 1985), is the only member of Team NOH8 to be born and raised in Los Angeles, California. She attended Santa Monica College in California, originally focusing on interior design and setting her sights on becoming a set decorator in Hollywood.
Following the November 2008 elections, Bryce felt like more should have been done to fight the ideology behind Proposition 8 and began looking for ways to get involved in the fight herself. When she first found out about the NOH8 Campaign and heard there would be a photo shoot in Los Angeles just a few weeks later, Bryce made sure to be there. Remembering how she felt when Prop 8 passed and wanting to stand up for her friends in the LGBT community, Bryce jumped at the chance to begin volunteering with the NOH8 Campaign in December 2009 and took over management of the NOH8 Campaign's online store in March 2010.
As Merchandising Manager, her duties include daily supervision of the online store, fulfillment of orders and customer service.
---
NOH8 BOARD MEMBERS
"BIG" BILLY CLARK
TED HANNIG
KAREN GEE
ROCCO VIENHAGE
SARA SPERLING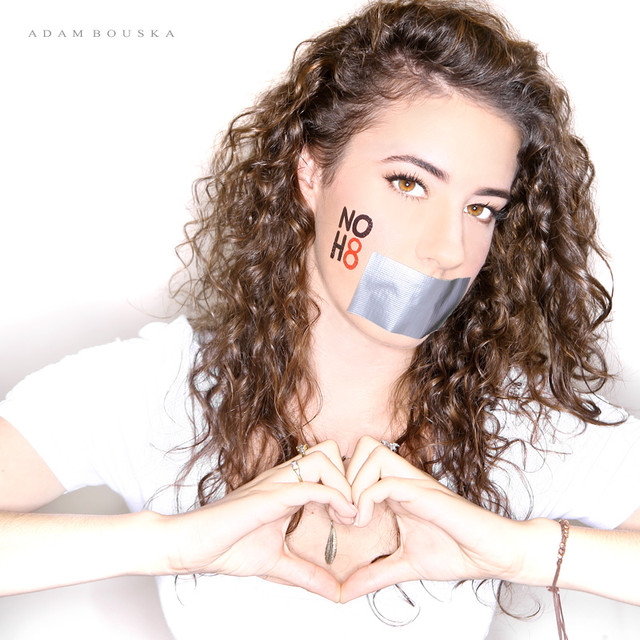 CHELSEA MONTGOMERY-DUBAN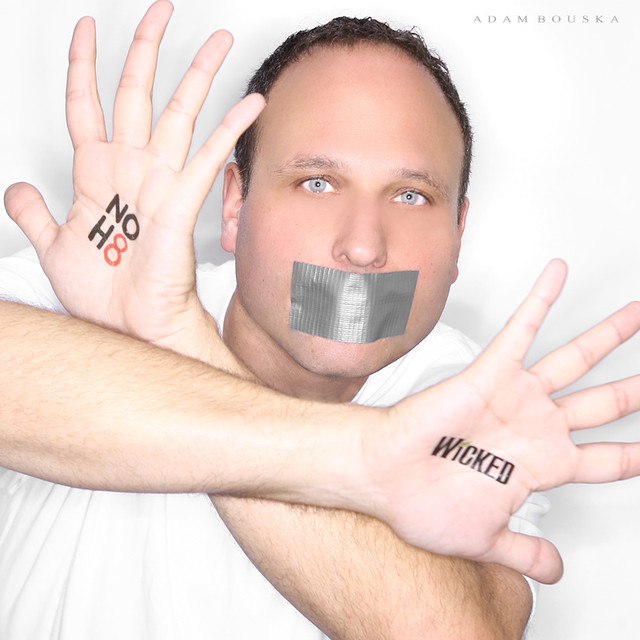 KEITH BLAU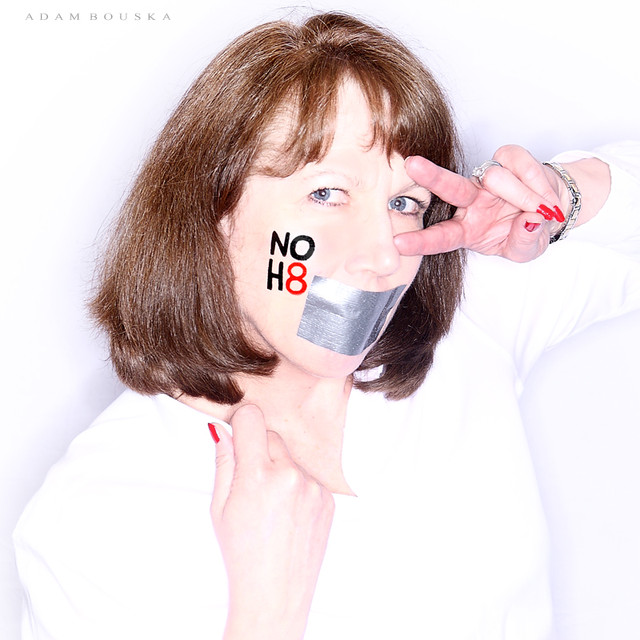 KATHLEEN GILBEY