MEET TEAM NOH8
ADAM BOUSKA
Co-Founder & Photographer
Award-winning Celebrity & Fashion Photographer Adam Bouska (born October 31, 1983 in Decatur, IL) is known for his unique style, currently operating his photography studio in Los Angeles, California. Bouska is noted for his work from magazine covers to book covers with celebrities including Jane Lynch, Barry Manilow, Meghan McCain, Alexa Ray Joel, Deepak Chopra, Lisa Ling, Hayley Hasselhoff, James Kyson Lee, and Jai Rodriguez.
Perhaps most recognizable for his signature NOH8 Campaign portraits, Adam is no stranger to activism. Bouska teamed up with partner Jeff Parshley to develop a calendar to benefit AIDS Project Los Angeles in 2008, and Adam paired with Found Animals for 6 Packs / 9 Lives, an edgy calendar project promoting cat adoption. Recent work includes a national ad campaign featuring Nia Vardalos for HelpUsAdopt.org.
Adam Bouska was recognized by Instinct Magazine's Leading Men of 2009, The Advocate's 40 Under 40, Frontier's 25 Angelinos Making a Difference, and most recently the 17th Annual Out100. He was also recognized as the West Hollywood Community's Leading Photographer and the 2008 and 2010 Weho Awards. His work has been featured on a variety of broadcasts and publications including The New York Times, Life & Style Magazine, Guinness Book of World Records 2010, Chelsea Lately, TODAY Show, The View, and more.
Creating the NOH8 Campaign with partner Jeff Parshley is Adam's proudest work to date, and he hopes to continue traveling the world putting a face to the fight for equality.
---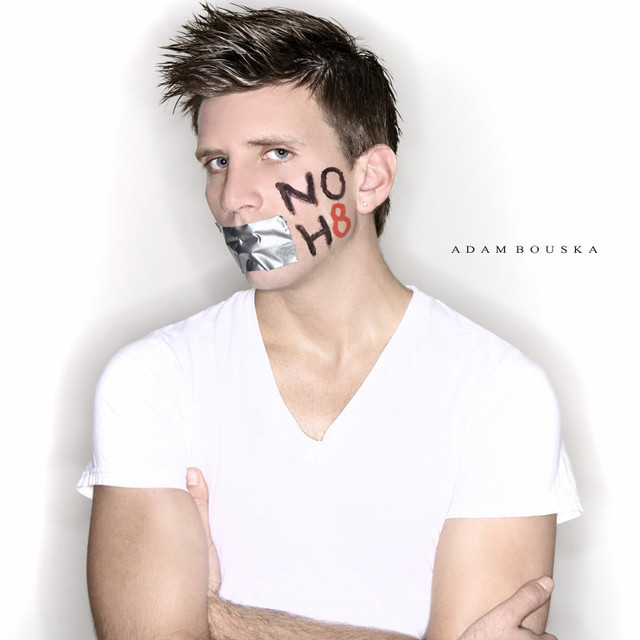 JEFF PARSHLEY
Co-Founder & Executive Producer
When he laced up his shoes and ran out of the house one November night in 2008 to join the post-Proposition 8 protests with his partner Adam Bouska, Jeff Parshley (born in Nashua, NH on February 23, 1981) had no idea he was about to become an activist. The experience moved him to speak out, and that spirit inspired him to create the concept of a NOH8 photo with Adam.
After attending culinary school in New Hampshire for two years, Jeff decided to pack up and move across the country to Los Angeles. He established himself as a General Manager in the heart of the West Hollywood community. Parshley approached Adam Bouska to produce a 2009 charity calendar for AIDS Project Los Angeles; a project that would raise more than $12,000 for the organization.
Having enjoyed that small taste of what it felt like to be an activist, Jeff has found his true calling as a leader of Team NOH8. His work with the campaign includes coordinating celebrity involvement in both NOH8 photos and videos, producing and overseeing the NOH8 public service announcements, planning and coordinating upcoming open photo shoot locations, and much more.
---
CHRISTOPHER HAYDEN
Studio Manager
Christopher Hayden (born April 6, 1985 and raised in Palatine, Illinois) graduated with honors from Columbia College Chicago in 2008 with a Bachelor of Arts Degree in Film & Video, specializing in Directing and Screenwriting. Having worked with Adam Bouska as early as 2001 as a photographer himself, the two reconnected after Chris moved to LA in 2008 to pursue his career in the film industry – introducing Chris to the campaign at its inception. Feeling the desire to "use his powers for good," Christopher began volunteering with the campaign in April 2009 and became the NOH8 Campaign's first employee just a month later.
Being familiar with his film background, NOH8 asked Chris Hayden to put together a pitch for a video that would become the NOH8 Campaign's first Public Service Announcement; and he's written and directed all of the NOH8 PSA's and videos since. In addition to his PSA work, he also writes and designs all of the blogs featured on NOH8Campaign.com. Christopher is the campaign's studio manager on a daily basis, and is responsible for managing all of the NOH8 Campaign's e-mails and volunteer coordination in each city across the world among a variety of other duties.
---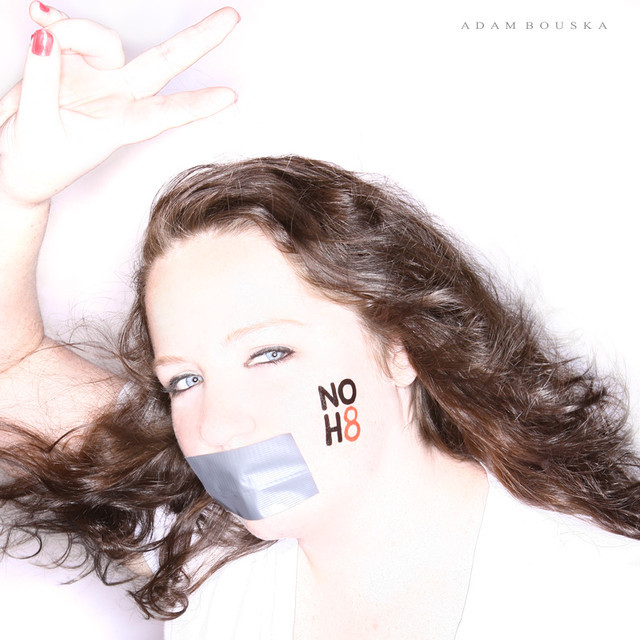 BRYCE FERGUSON
Merchandising Manager
The NOH8 Campaign has found most of its supporters through social networking; and that's how we met Bryce! Bryce Ferguson, (b. May 16th, 1985), is the only member of Team NOH8 to be born and raised in Los Angeles, California. She attended Santa Monica College in California, originally focusing on interior design and setting her sights on becoming a set decorator in Hollywood.
Following the November 2008 elections, Bryce felt like more should have been done to fight the ideology behind Proposition 8 and began looking for ways to get involved in the fight herself. When she first found out about the NOH8 Campaign and heard there would be a photo shoot in Los Angeles just a few weeks later, Bryce made sure to be there. Remembering how she felt when Prop 8 passed and wanting to stand up for her friends in the LGBT community, Bryce jumped at the chance to begin volunteering with the NOH8 Campaign in December 2009 and took over management of the NOH8 Campaign's online store in March 2010.
Bryce travels to each city with Team NOH8, helping out with each open photo shoot in addition to her duties as Merchandising Manager, which include daily supervision of the online store, fulfillment of orders and customer service, and research and development of new merchandise.
---
NOH8 BOARD MEMBERS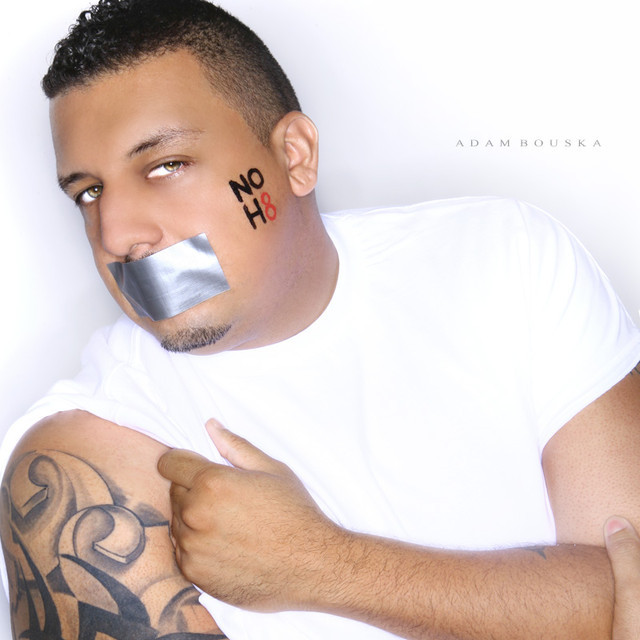 "BIG" BILLY CLARK
With his 17 years in the music business as an executive at some of the most prestigious major record labels in the world, its no wonder why this young tastemaker has been sought after by the music industry's elite. He has held Senior A&R posts at Island Def Jam, Atlantic Records and Sony Music and has been able to work with some the industry's biggest names. He is the Founder & CEO of a talent development company called Arketekt Entertainment as well as Founder & CEO of the music-based social networking site Musicolio.com.
Clark additionally runs The Writing Camp, which is a music publishing company that houses some of the industries top songwriters that are responsible for hit songs such as Beyonce's "Halo", Rihanna's "SOS", Hot Chelle Rae's "Tonight Tonight", and a long list of other Top 20 songs. Clark also is a producer on the The Hub's hit TV show Majors & Minors. Clark is in high demand for his diverse talents and his ability to work in a number of facets in the entertainment industry.
"I'm all across the board," he says.  "I feel like these days you have to be diverse and think outside the box to be a successful executive. I have always seemed to have a great ear for music and a great eye for talent. I really enjoy managing and developing talent of all kind, and being able to create new opportunities for others." With a schedule that questions, "When Does He Sleep?" The Music Industry has established Big Billy Clark as one of the most versatile tastemakers in today's industry.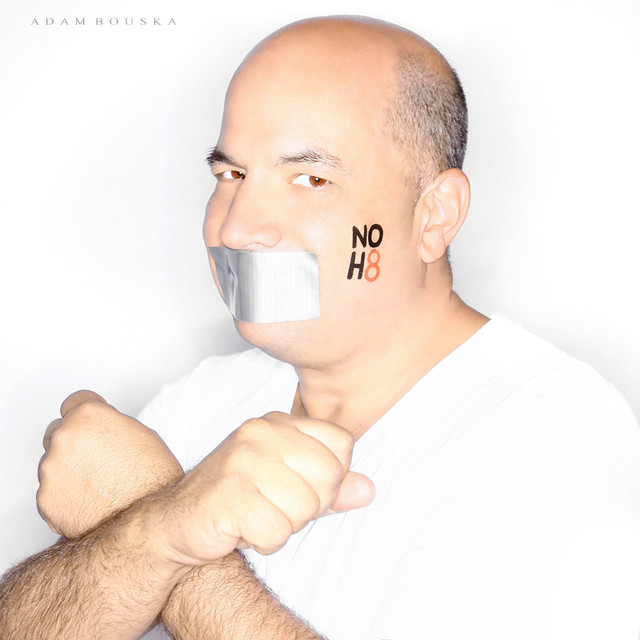 TED HANNIG
A founding Partner of Hannig Law Firm LLP, Ted Hannig has been a long-time supporter of the NOH8 Campaign; personally holding a fundraiser at his home in 2009 whereby he raised $7,500 to donate to NOH8. Mr. Hannig brings his expertise to the board as an attorney who can handle complex litigation and corporate matters. He also has his own foundation, and has served on other boards as well. To learn more, visit www.hanniglaw.com.
---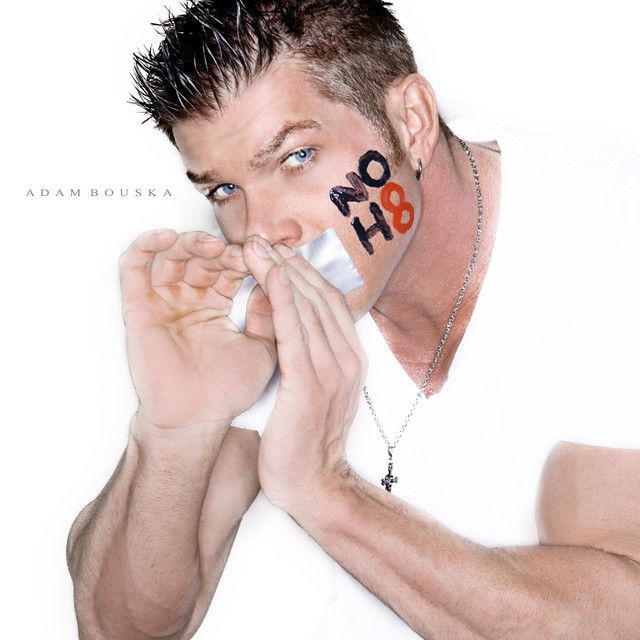 BEN PATRICK JOHNSON
Though best known for his voiceover work on Fox, CBS,  and on countless movie trailers, Ben Patrick Johnson is also a critically-acclaimed novelist and longtime philanthropist who supported NOH8 from the beginning as one of the first familiar faces to pose for a photo. Ben currently serves on several non-profits boards that benefit the LGBT community in addition to his own organization, The BPJ Foundation. Learn more at www.benpatrickjohnson.com.
---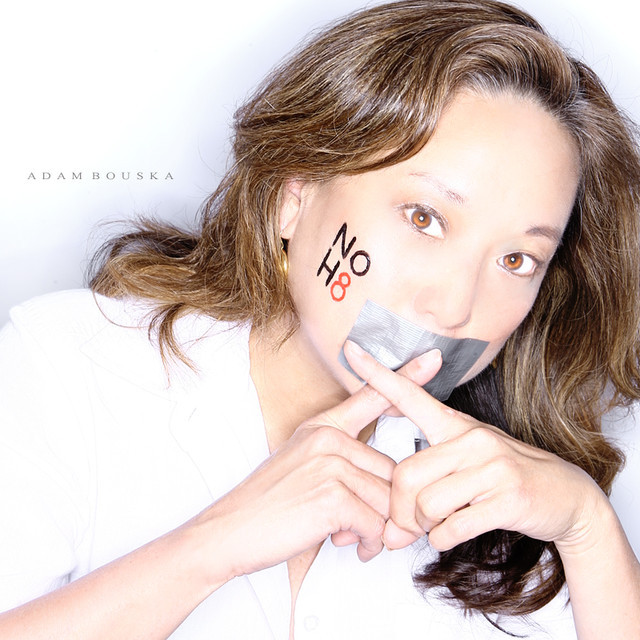 KAREN GEE
Karen Gee acts as general counsel and secretary for the NOH8 Campaign. She believes that the fight for marriage equality is one of the most important civil rights issues of our time, and is proud to be part of the NOH8 Campaign and its role in promoting tolerance and equality for everyone. Her extensive legal and non-profit expertise includes criminal and civil litigation, entertainment law, conflict resolution, and non-profit development and fundraising. Karen received her J.D. from U.C. Berkeley's Boalt Hall School of Law, and her B.A. from Yale University.
---
ROCCO VIENHAGE
Rocco Vienhage was born and raised in Springfield, Missouri. He holds a BS in Finance from Saint Louis University. Currently, Rocco is the financial controller for Velvet Apparel, LLC, a contemporary clothing design and manufacturing company located in Culver City, CA. In addition to number crunching, Rocco is an actor, having appeared in numerous sit-coms, dramas and television commercials over the years. Currently Rocco can be seen as Stan in a series of ads for Breathe Right Nasal Strips. Rocco is proud to be a part of the NOH8 team, and always impressed by the passion, energy and determination put forth for the cause by Adam, Jeff, Chris and Bryce. Rocco currently serves as Treasurer to the NOH8Campaign.