My NOH8 Photos 501-750
---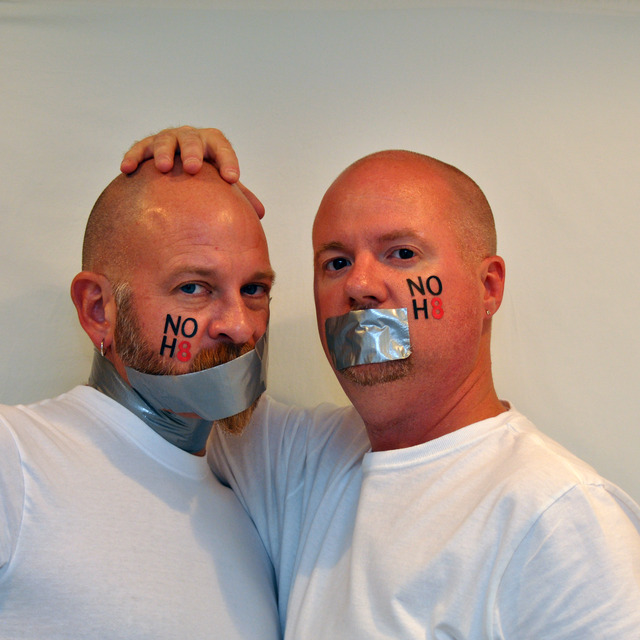 04/24/2011 - Dep - My friend Seth, agreed to help me with my Project 365 (A project where you document a year of your life, one photo per day) and this is an outtake from that photo shoot. I reaklly wanted to use the photo that I chose for my 365, but I am not willing to release all of my rights to it, so this will have to do.

We had tried using halloween makeup to create the NOH8 symbol, but it just did not photograph well. The 8 looked pink. So, Seth jumped on his computer and created these nifty stickers that we cut out (some of us are bad at rounds ;) ) and they worked fabulously.

Seth and I are friends. I have a wonderful partner of 23 years and although I would have loved him to be my partner in this, he is very camera shy. Maybe some day, with the help of this campaign and the people who support it, there won't be a need for anyone to be camera shy.

Stop the hate.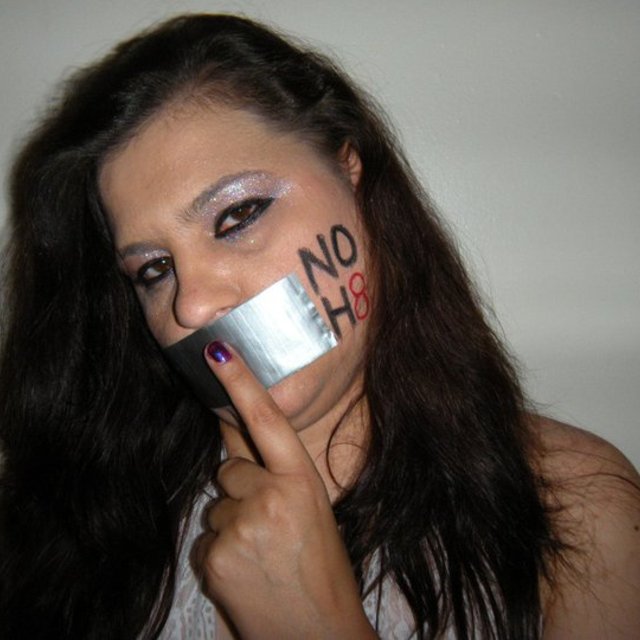 ---
---