My NOH8 Photos 501-750
---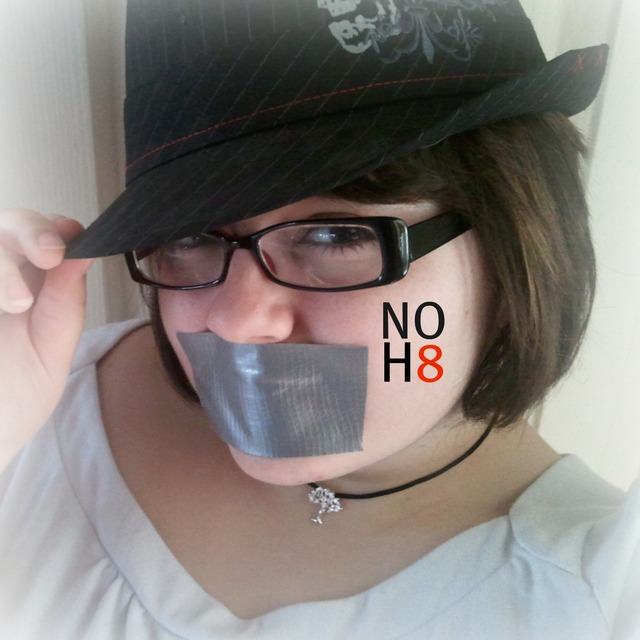 03/27/2011 - DSnow - I feel like this is a really great campaign. I know everyone is entitled to their own beliefs and opinions but I really don't think that anyone should have the right to tell someone how to live their life or who they can be with. I feel that if you are able to, in this really complicated world, find someone who makes you happy, it shouldn't matter if it is a man, woman, black person, white person, asian person, hispanic person, jewish person, christian person, etc.. If you find someone who you want to spend the rest of your life with, NO ONE should try and stop you.

I am so tired of people who think they are so self-righteous when they are really ignorant, and hateful.

I am not the most religious person, but last time I checked EVERYONE is equal in the eyes of God. I don't recall fine print saying everyone, except gays and lesbians, are equal in the eyes of God. I am a firm believer that everything happens for a reason and that you live the life you are meant to live no matter what. You have choices but ultimately you make all the decisions that lead you on the path you were intended to be on.

I guess what I am trying to say is that God made people who were meant to be straight, God made people who were meant to be gay. How can anyone say that either of these lifestyles is wrong or immoral. I know there is the whole nature vs. nurture debate but honestly, again in my opinion, you are who you were intended to be and that should be good enough for everyone.

I know I seem to be on a soap box, but this is just an issue that gets under my skin. I have seen the face of people who look at some people like they have a disease because they are gay, and when I see that i think of this one day, when I sat in a classroom and listened and watched as a person whom I envied and respected stood in front of a classroom full of their peers and read a poem that revealed that this person was in fact gay and in love. This person's voice shook and they blushed but they were stronger than most people I know and have ever met. I would have been terrified to do such a thing especially after I looked around me and saw some of the reactions this person got.

People should not be scared or reluctant to share with people who they like or love. God knows I have blabbed on and on about boys I have liked through the years. Why should it be easy, and acceptable for me to do it and not for others? Why should it be ok for a girl to date a complete jerk but it not be ok for a girl to date a really great girl? Why should it be ok for a guy to date a complete jerk but it not be ok for a guy to date a really great guy?

I guess, to make a long story short (too late), I am really against intolerance and I think a person should love whoever they wish to and be loved for it no matter what.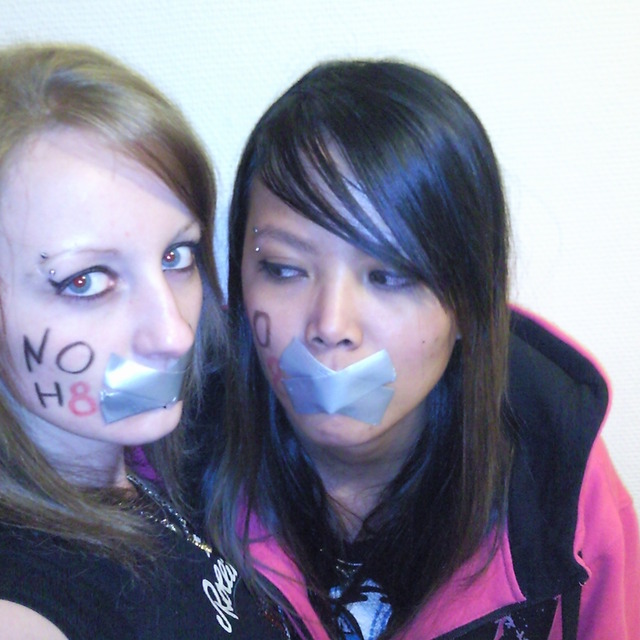 ---
---