WWE Teams Up With NOH8
Monday, April 21st, 2014
---
When professional wrestler Darren Young came out as gay in 2013, the WWE (World Wrestling Entertainment) made headlines when the organization and its executives, Superstars, and Divas rallied around him in support. Today, WWE is vocalizing their support of the gay, lesbian, bisexual, and transgender community in another huge way by teaming up with the NOH8 Campaign - and we're proud to share their incredible participation!
Click to enlarge!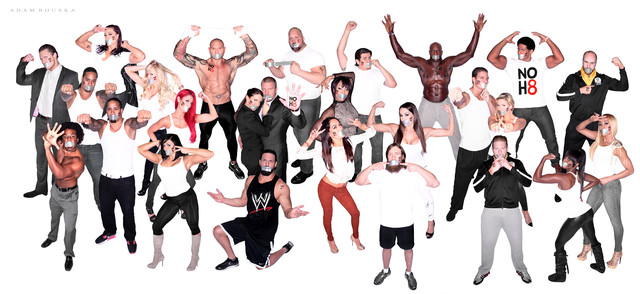 BACK: The Miz, Tamina, Batista, Big Show, Ricardo Rodriguez, Titus O'Neil, Darren Young, Cesaro. MIDDLE: The Uso Brothers (Jimmy Uso & Jey), Summer Rae, Eva Marie, Stephanie McMahon & Paul 'Triple H' Levesque, Alicia Fox, Bella Twins (Brie & Nicole), Tyson Kidd, Natalya. FRONT: Xavier Woods, Aksana, Damien Sandow, Daniel Bryan, Jack Swagger, Trinity (Naomi), Ariane (Cameron).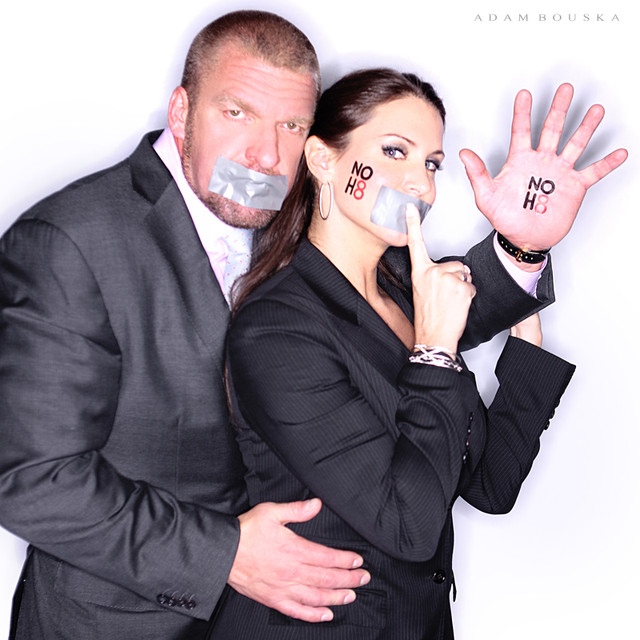 "Our mission at WWE is to put smiles on people's faces and we do that, in part, by participating in initiatives that help fight bullying of all kinds," said Stephanie McMahon, Chief Brand Officer, WWE. "We are proud to support the LBGT community by taking part in the WWE NOH8 Campaign." The WWE also helped co-found the Be A Star organization, ensuring a positive and equitable social environment for everyone regardless of age, race, religion or sexual orientation through grassroots efforts beginning with education and awareness.
Paul "Triple H" Levesque & Stephanie McMahon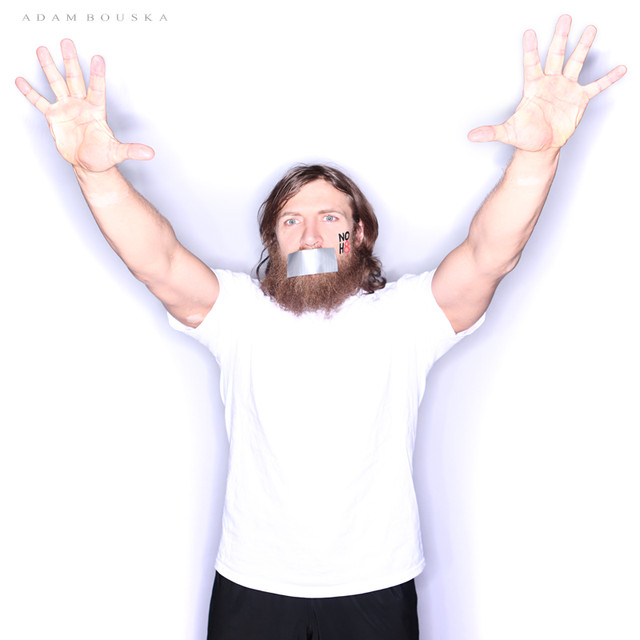 WWE World Heavyweight Champion Daniel Bryan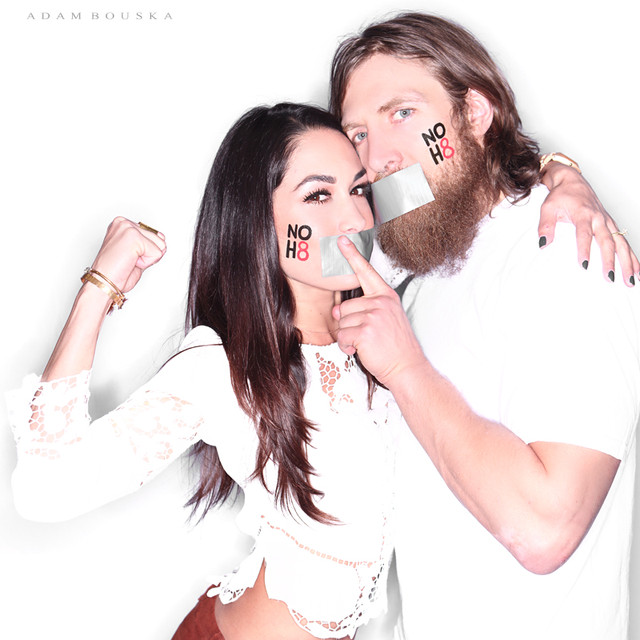 WWE Diva Brie Bella & WWE Superstar Daniel Bryan
WWE Divas The Bella Twins (Brie & Nicole)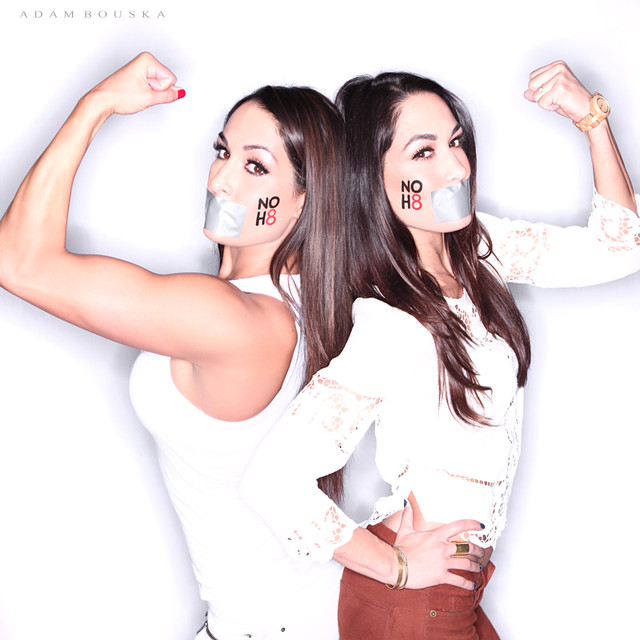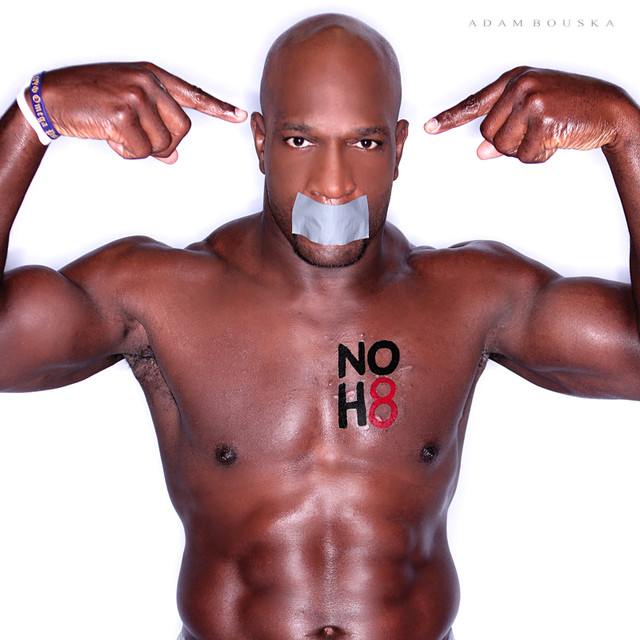 WWE Superstar Titus O'Neil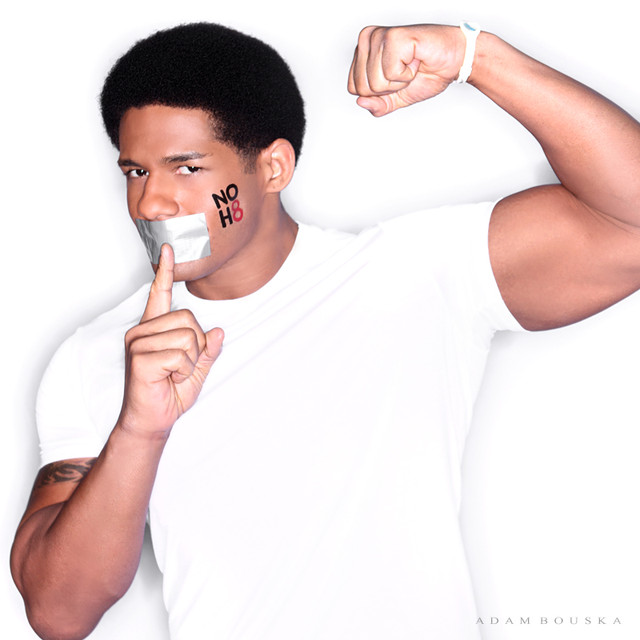 WWE Superstar Darren Young
"I am so honored to be a part of the WWE NOH8 Campaign," said Fred Rosser aka WWE Superstar, Darren Young. "The most important thing is to be able to live your life the way you want to, truthfully. NOH8 makes that possible." Darren Young has worn NOH8 gear during several broadcasts and company videos, including an appearance at Wrestlemania!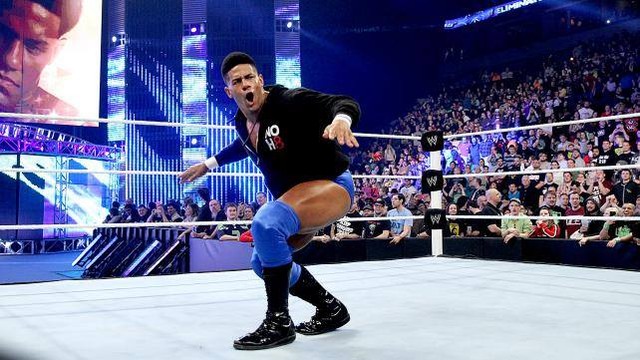 "I love wearing my NOH8 hoodie everywhere I go and I love wearing it to the ring, because it sends a positive message to everyone to show tolerance and acceptance for the LGBT community."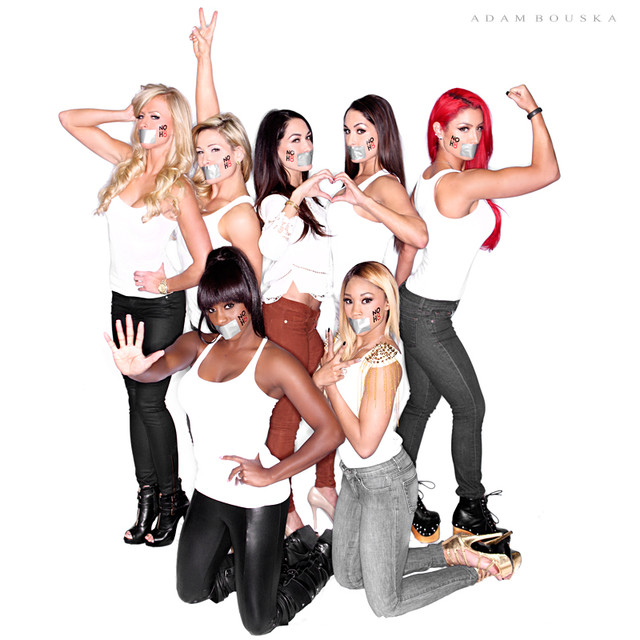 The Cast of Total Divas on E! (FRONT: WWE Divas Trinity, Ariane. BACK: WWE Divas Summer Rae, Natalya, Brie & Nicole Bella, Eva Marie)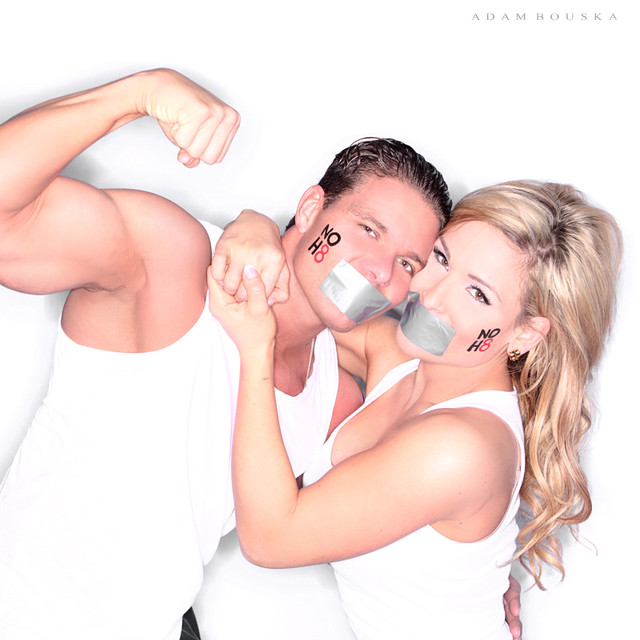 WWE Superstar Tyson Kidd & WWE Diva Natalya
WWE Diva Eva Marie & WWE Diva Summer Rae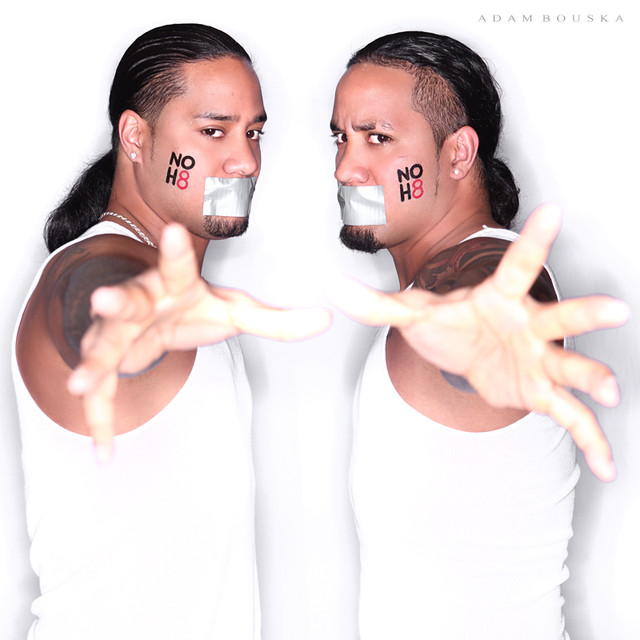 WWE Superstars The Uso Brothers (Jimmy & Jey)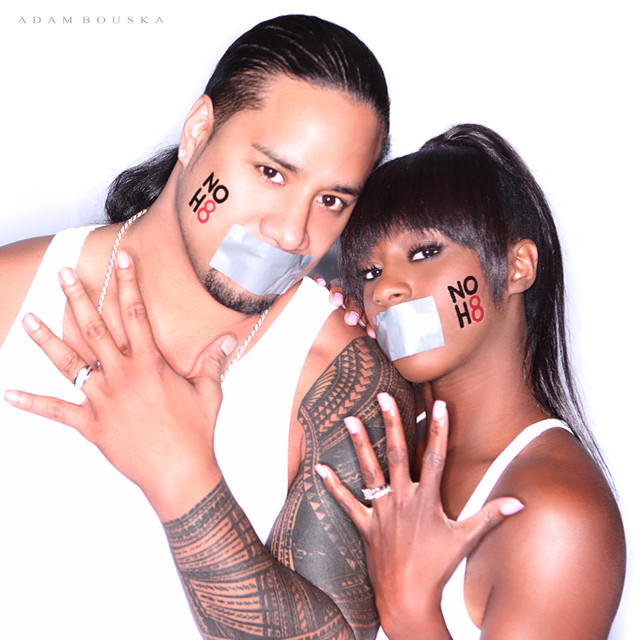 WWE Superstar Jimmy Uso & WWE Diva Trinity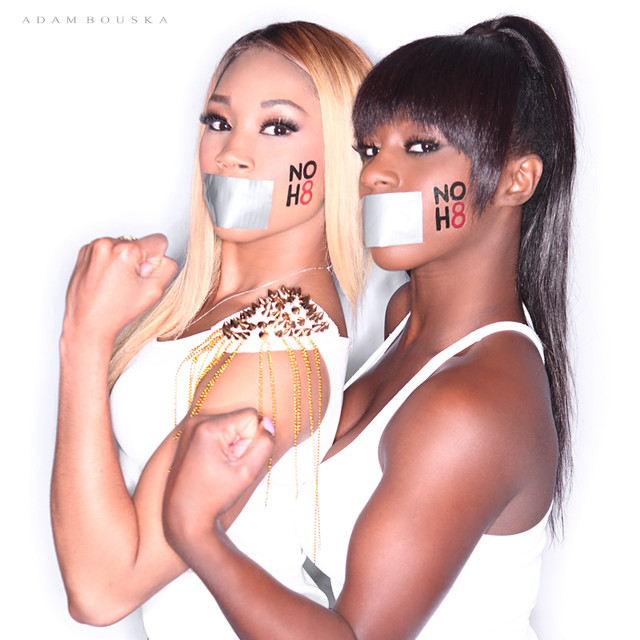 WWE Divas Ariane & Trinity: The Funkadactyls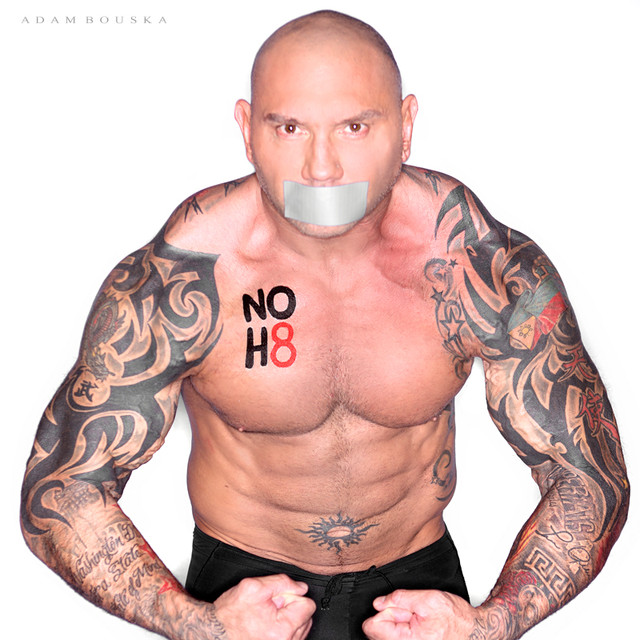 WWE Superstar Batista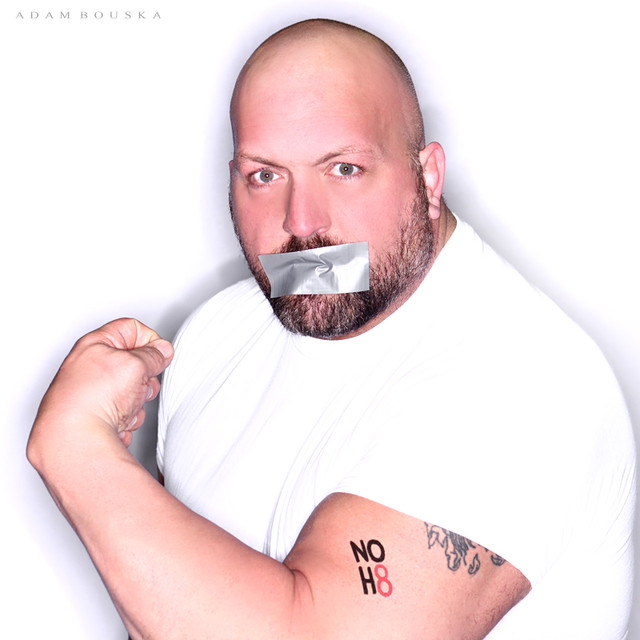 WWE Superstar Big Show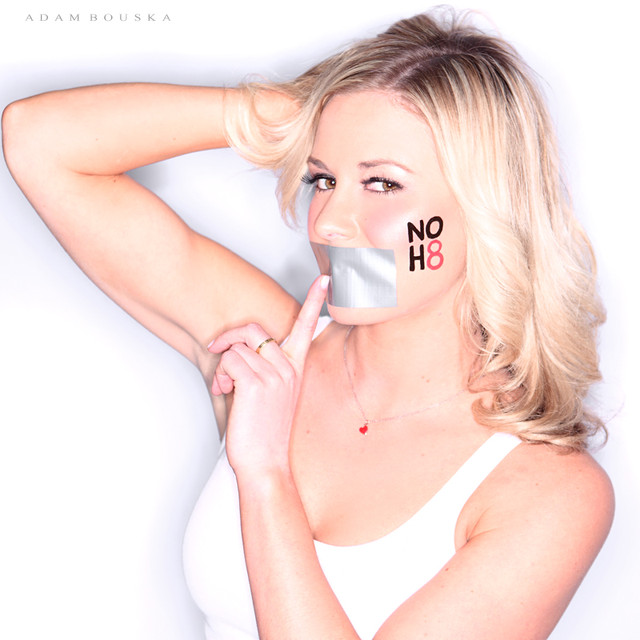 WWE Announcer Renee Young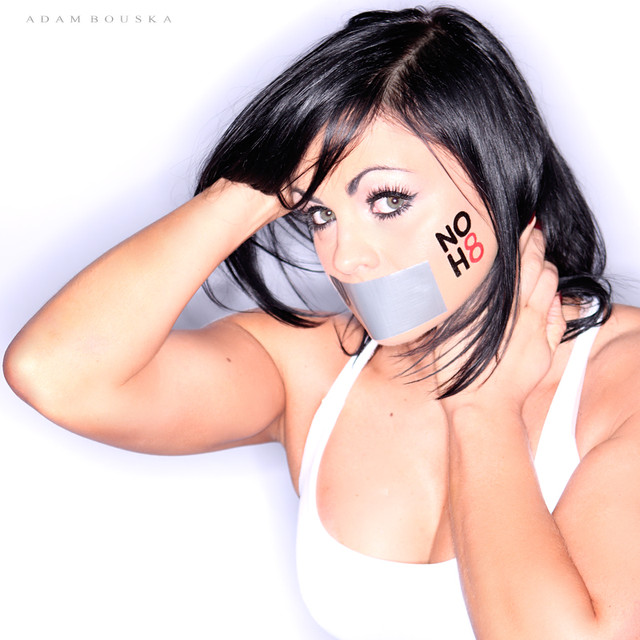 WWE Diva Aksana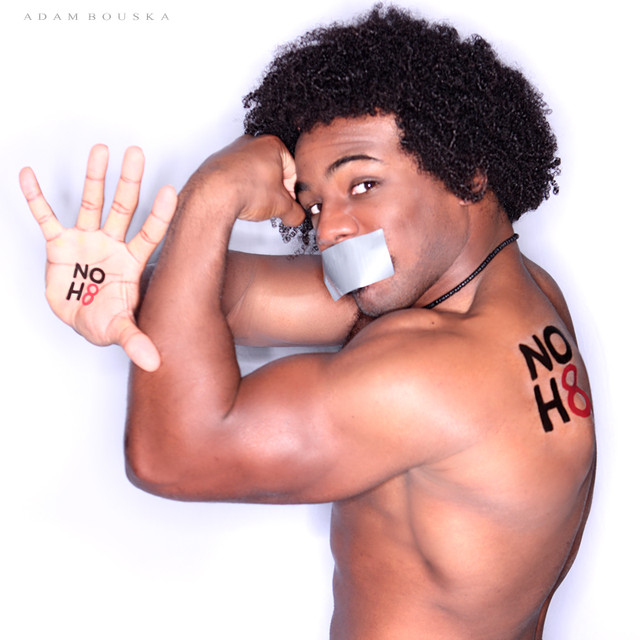 WWE Superstar Xavier Woods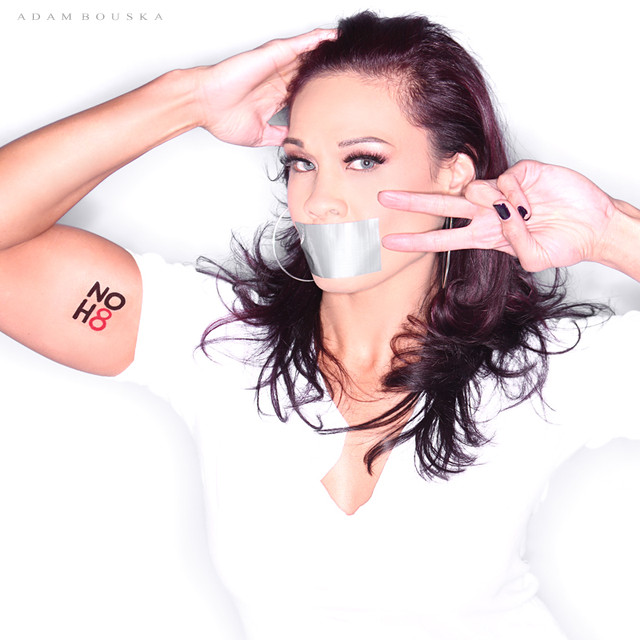 WWE Diva Tamina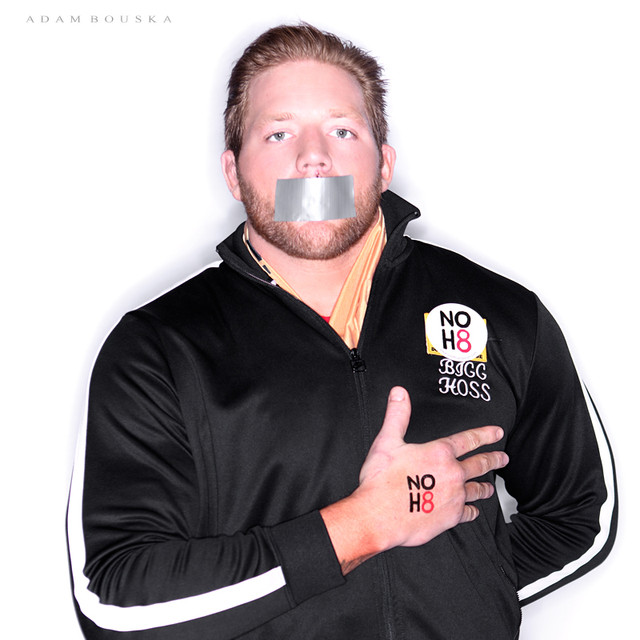 WWE Superstar Jack Swagger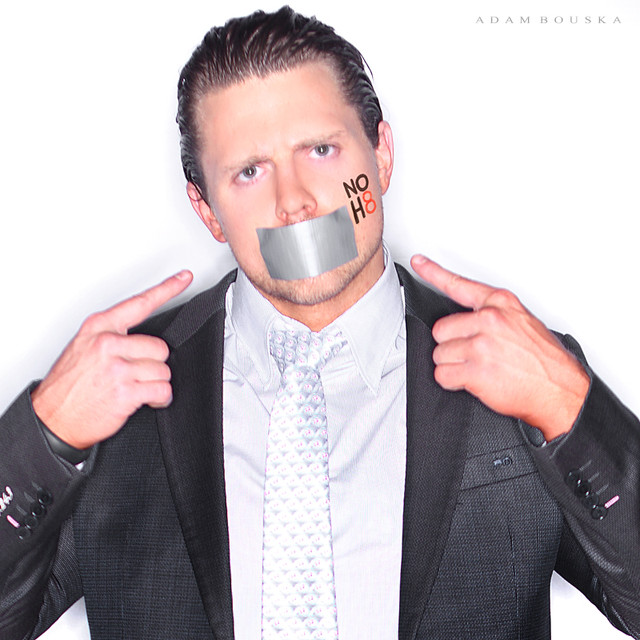 WWE Superstar The Miz

WWE Diva Alicia Fox & WWE Superstar Ricardo Rodriguez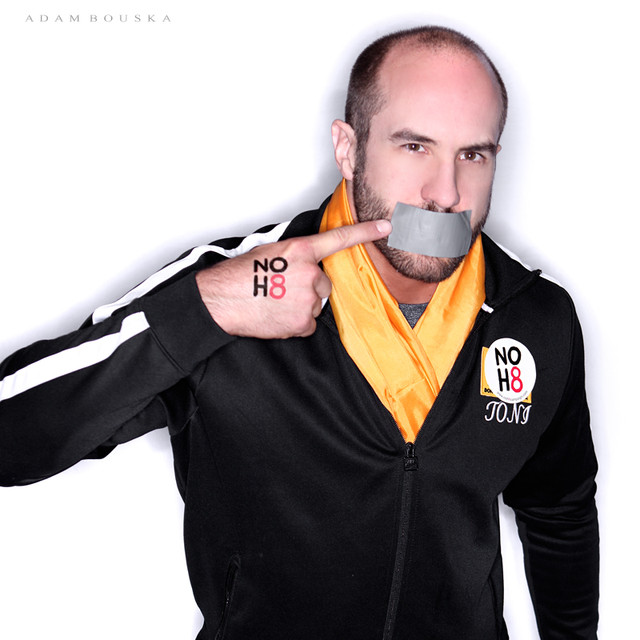 WWE Superstar Cesaro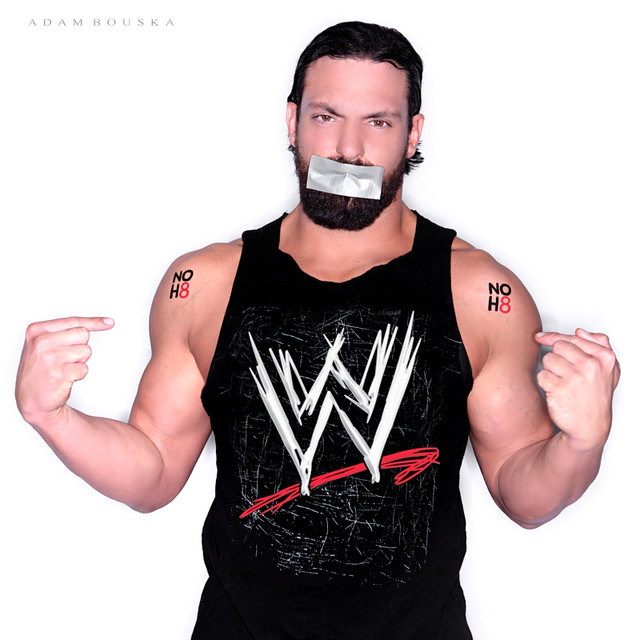 WWE Superstar Damien Sandow
---
---
Comments