Why We Posed by The Clarks
Wednesday, November 3rd, 2010
---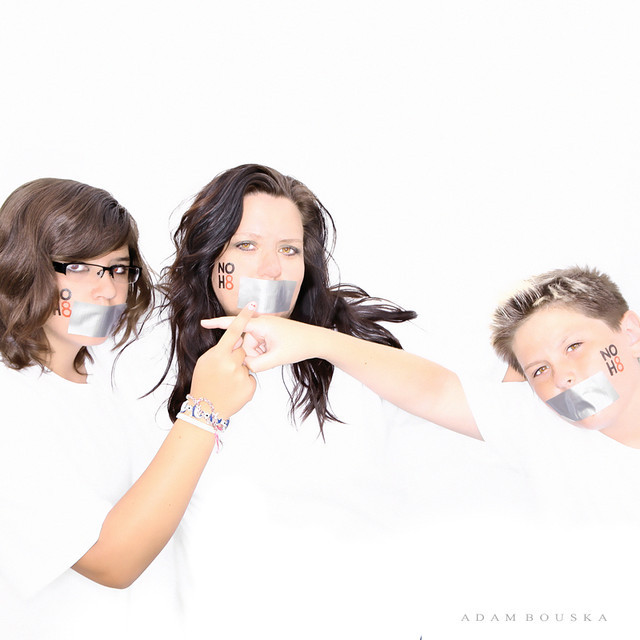 We live in Utah, the headquarters of the LDS Church.  In a community strongly influenced by the church's stratagem for Prop

8

, we want to encourage people to think for themselves, think about equality for all.  We believe in love, not hate, and we have always been there to take a stand for all people, and being part of the NOH

8

photo shoot was something we felt very strongly about being involved in.
Jurnee, Ann, & Jerek Clark
---
---
Comments