Why We Posed, by Christy Miers
Tuesday, July 19th, 2011
---
I'm the Mother and the boy is my Son.  Both of us are gay and deaf.

Thought you'd like to know that we inspire a lot of people.  My son was struggling to keep himself in the closet while he lived with his dad. I thought he needed his daddy as a role model while growing up. I was wrong. They are day and night.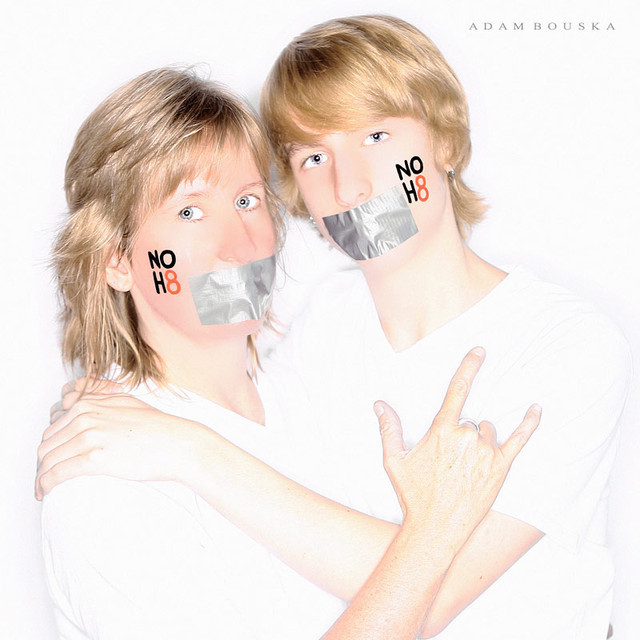 I finally had him move in with me last year. I gave him my support and led him to be true to himself. I realized that he needed ME as his role model after all. He's growing to be a very confident young man at the deaf school.
He was worried about his deaf friends because it's a very small community, but it turns out beautifully that his friends love him.
He's becoming popular, and very active in sports (mostly cheerleading) and drama. He's Mr. TSD at the Texas School for the Deaf in his freshman year.  He also won third place in the Teen Deaf Pageant in Indiana.
And I witnessed it all. It's awesome to see him grow beautifully, more than I've hoped for!

His name is Conner. Only 16 years old. Knows himself well.  Stays true to himself.

Now I'm looking forward to seeing him grow during his sophomore year in school, and I'm very eager to see what he's going to be doing.
Thank you,

Christy Miers
---
---
Comments