Why NOT Pose? by Kandis S.
Thursday, December 29th, 2011
---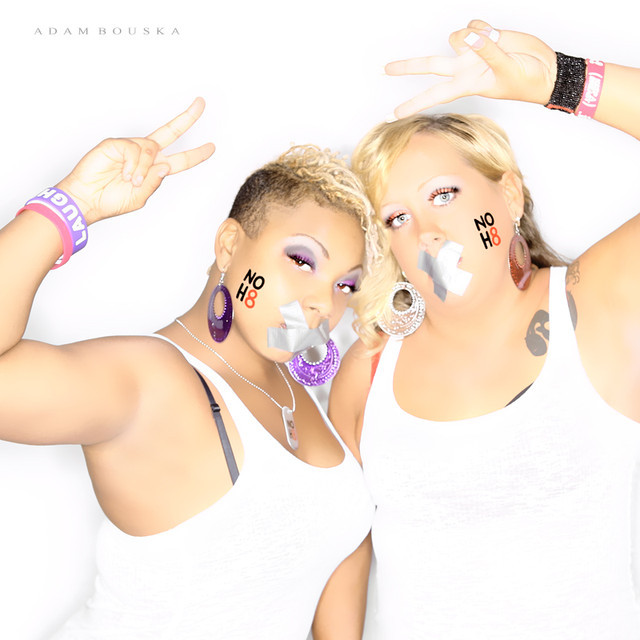 We chose to pose, because we knew our photo would have so many meanings to so many different people.  We hope that when you view our photo you see the total meaning of what NOH8 stands for.  Our personal view represents that we stand by Equality, being Out & Proud Lesbians, & Interracial Dating/Friendships.
The whole experience at the Dallas Photo Shoot was amazing, & there was a sense of love from total strangers.  We all came from different walks & lifestyles to show our unique diversity.  We were honored to be apart of the first & largest turn out in Dallas!
The statement is true: Everything is Bigger in Texas!
Kandis S.
Dallas Open Photo Shoot
((((NOH8 only Love))))
---
---
Comments