Three Years Later by Kelly S.
Monday, May 2nd, 2011
---
I posed for NOH8 because at the age of fourteen I realized that I was a lesbian. Three years later I am co-president of my school's Gay Straight Alliance and I have come out to my parents and everyone at my school. I found the NOH8 campaign last year and thought it was a powerful movement and hoped I could take part.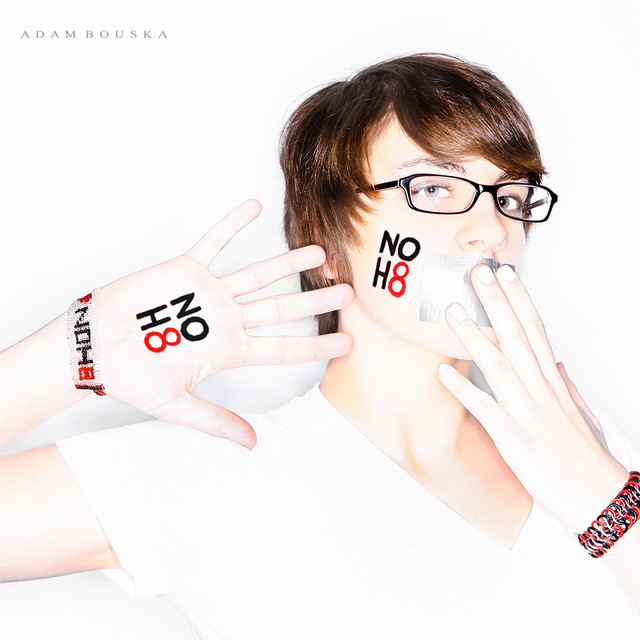 When I had heard that they were coming to Minneapolis I immediately made sure I could go. I've been taunted and insulted because of my sexuality and my girlfriend can't be open about our relationship in public. I wanted to take this picture to show that I want and deserve to walk proud, not being afraid of what people say. This picture is for me and everyone who feels afraid to be themselves in their homes and schools.
Kelly S.
W MINNEAPOLIS OPEN SHOOT - 1/26/11
---
---
Comments