The NFL's Athlete Allies
Thursday, January 31st, 2013
---
Last week, outspoken Baltimore Ravens player Brendon Ayanbadejo expressed his desire for this year's Super Bowl to be an opportunity to raise awareness for marriage equality - and this week, that wish seems to have come true in one way or another. Another Super-Bowl-bound player - Chris Culliver of the San Francisco 49ers - made homophobic remarks during a radio interview on Tuesday, including comments saying gay players aren't welcome on his team.
In light of Culliver's remarks, we thought this was the perfect opportunity to show people there are NFL players that proudly wear their support for equal rights on their faces. Below you'll find NOH8 photos of the football players who have posed for equality, as well as the NOH8-inspired photo spread Brendon Ayanbadejo shot for Men's Journal by photographer John Loomis.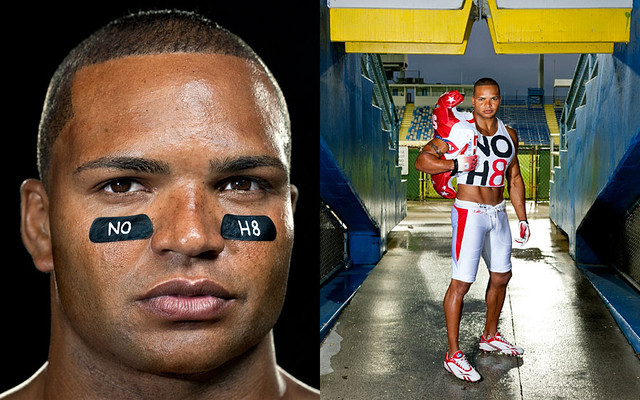 Let's hope we see some of this support on Game Day!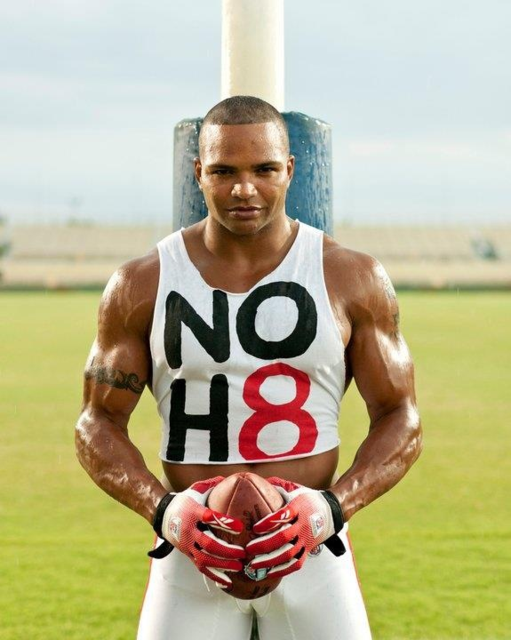 BRENDON AYANBADEJO wrote an article for Huffington Post in 2009 advocating for the legalization of same-sex marriage, and his voice has only gotten louder in the years since. Brendon shot the above spread for an article in Men's Journal in 2011, but he found his advocacy in the media spotlight in 2012 when Maryland State Delegate Emmett C. Burns wrote a letter to Baltimore Ravens owners demanding they "inhibit such expressions."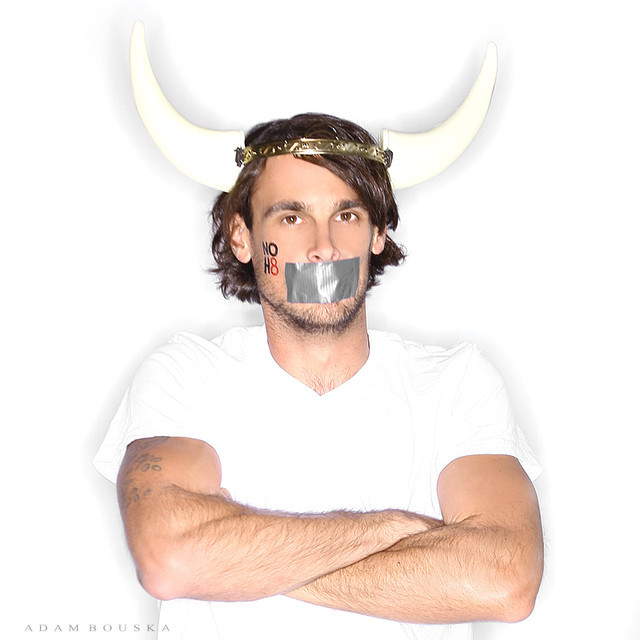 Enter Minnesota Vikings punter CHRIS KLUWE, whose open letter to Burns defending Ayanbadejo's right to free speech went viral. Kluwe actively campaigned against Minnesota's Amendment 1 last year, which would have defined marriage as a union between one man and one woman. Kluwe's ally activism landed him on the cover of OUT magazine, and he even attended the NOH8 Open Photo Shoot at Macalester College to take his photo and greet supporters.


Cornerback ANTONIO CROMARTIE and safety BRET LOCKETT represent the New York Jets, both posing for the campaign and lending their voices to NOH8 PSA's. Cromartie is credited for the longest play in NFL history.

Former Carolina Panthers linebacker NIC HARRIS and offensive tackle MATT WILLIG. Willig played for the St. Louis Rams in Super Bowl XXXVIII, earning him his Super Bowl ring.
The eradication of homophobia in sports is so important in the pursuit of equal rights and treatment, and straight allies are critical to achieving that goal. As the founder of Athlete Ally, three-time All-American wrestler-turned-coach HUDSON TAYLOR (pictured below) has made it his mission to create an environment which encourages athletes to support and respect every member of their community regardless of perceived or actual sexual orientation, gender identity, or gender expression. Learn more about Athlete Ally by clicking here.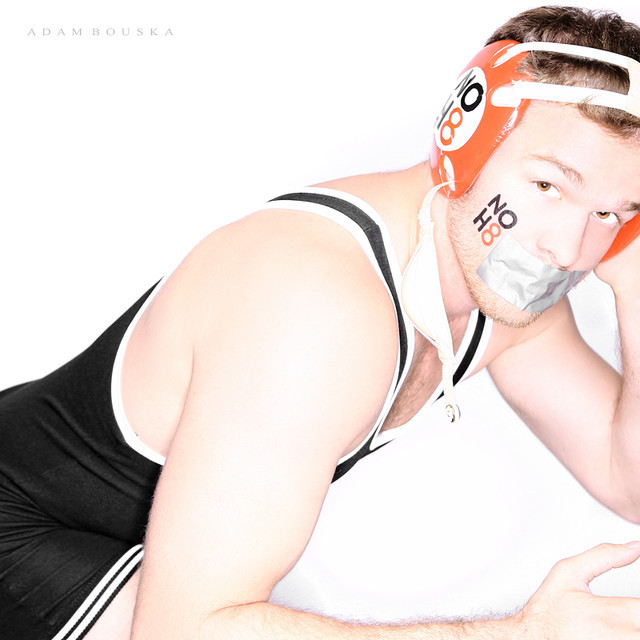 ---
---
Comments