#TEAMNOH8 AIDS Walk New York Fundraising Challenge
Tuesday, April 17th, 2012
---
HOW CAN YOU WIN A FREE SOLO NOH8 PHOTO AT OUR NEW YORK CITY PHOTO SHOOT ON MAY 19TH?
Every NOH8 Supporter who signs up for AIDS WALK NEW YORK VIA TEAM NOH8 CAMPAIGN has the potential to become eligible for a drawing for one complimentary solo photo, redeemable at the NOH8 Campaign Open Photo Shoot & AIDS Walk New York Team Fundraiser at the W NEW YORK on May 19th!
#TEAMNOH8 Supporters who raise between $100-500 will be entered into a drawing for a free NOH8 solo portrait!
#TEAMNOH8 Supporters who raise over $500 will automatically receive their own complimentary solo NOH8 portrait!
100% of the funds raised for AIDS Walk New York will benefit HIV/AIDS organizations including Gay Mens Health Crisis. You can find out more information about the co-beneficiaries by clicking here.

Remember - any amount you can raise will help, and we encourage each and every one of you to walk with us on May 20th no matter what. It doesn't cost anything to join, and even if you can't raise funds on your own, you can still support by walking!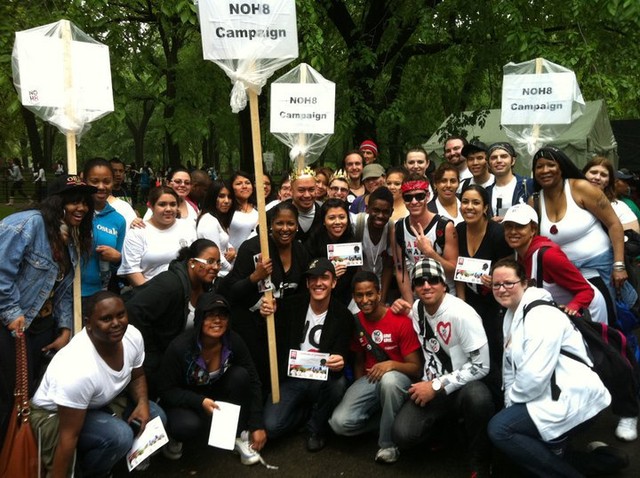 To qualify, funds must be raised by MONDAY, MAY 14TH @ 5PM PST/8PM EST. Photos are redeemable at the May 19th NOH8 Photo Shoot in NYC only.

---
---
Comments