Students Living Out Proud
Monday, January 16th, 2012
---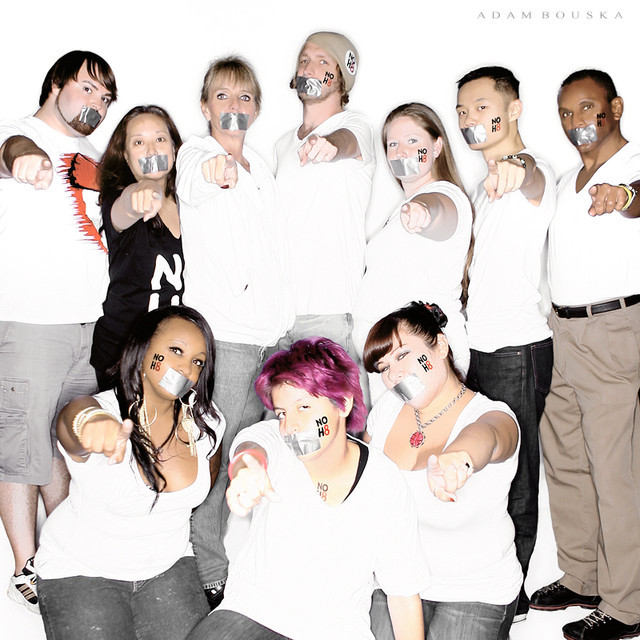 In honor of Martin Luther King Day, we wanted to celebrate Dr. King's legacy by sharing our experience from one of our more recent photo shoots and how it gives us faith that our youth are united in fighting for a better future where everybody is treated equally.
This past November, the NOH8 Campaign teamed up with the Gay Straight Alliances from Downtown Magnets High School and Ramon Cortines School of the Visual and Performing Arts in Los Angeles for a one-of-a-kind photo shoot at the Living Out Proud Resource Fair (hosted at Ramon Cortines School).
Living Out Proud - a unique multi-school collaboration in recognition of National Coming Out Month and LGBT History Month - was designed to bring together students, parents, teachers, and community members around the common goal of keeping our LGBT students, and ALL students, safe and able to concentrate on learning and enjoying their school years.
Several local and national organizations for LGBT youth were represented at the Resource Fair, and the NOH8 Campaign was given space inside one of the blackbox theaters to set up for those who wanted to pose for NOH8 portraits. The fair also featured student performances throughout the day - from dances to songs and even poetry readings. Even LA-based music group Ozomatli (pictured below) donated their time to the event, performing for everyone at the fair before taking a group portrait together for the NOH8 Campaign.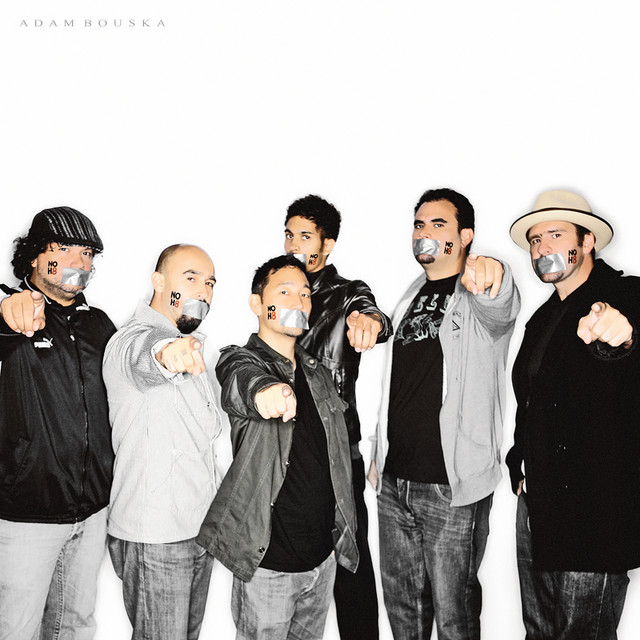 This special photo shoot was our first at a high school, and we thought it would be the perfect opportunity to tie in our annual AIDS Walk LA Fundraiser; giving students and community members alike the opportunity to learn more about the ongoing struggle against HIV/AIDS. See if you can spot the red ribbons in the photos throughout this blog that many supporters that day chose to wear in support of the cause.
See more photos from the Living Out Proud Resource Fair in NOH8 Gallery 13,001-13,250 and Creative & Group Gallery 20; and be sure to check out a homemade video one of our dedicated volunteers made using behind-the-scenes photos from the fair below:
For those who might have missed this photo shoot, our next open photo shoot in the Los Angeles area will be Saturday, January 21st @ Studio 1444 in Hollywood. Click here for more details!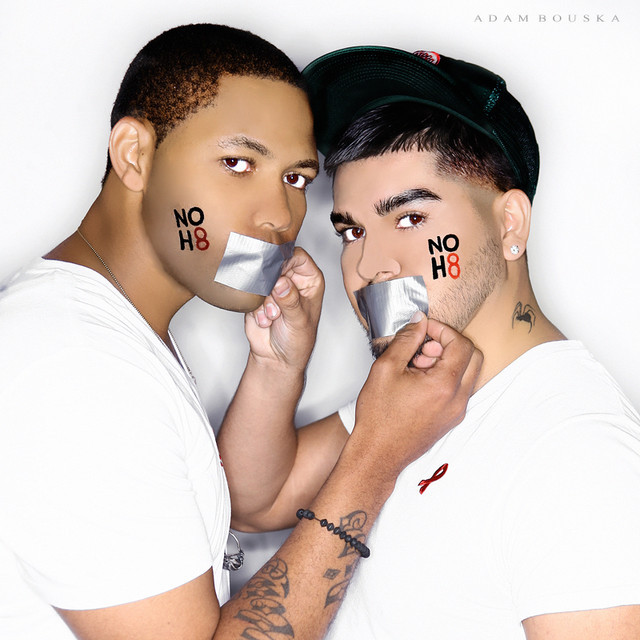 ---
---
Comments