STOP, by Sofie
Friday, October 12th, 2012
---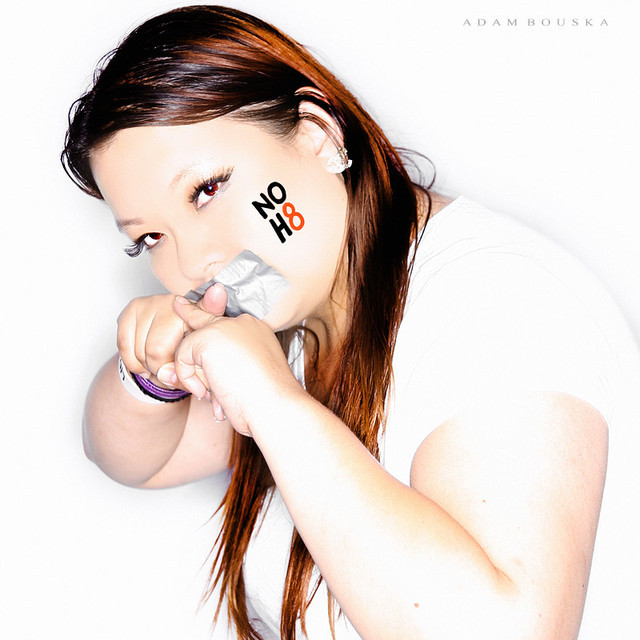 My name is Sofie and I posed for NOH8 not for the purpose of doing it, but to show everyone that HATE is not acceptable.
Throughout junior high, I was bullied by strangers and even friends. I would always think, was there something wrong with me? Why are people who I called my friend doing such a thing? There were times where I thought the solution was suicide, but I knew in my heart that I just couldn't do it. I felt it in my heart; why did I have to let the bullies or the haters win? I had to fight back and stand up for myself.
It pains me to see so many young people get hurt by their peers through the social media or at school. We need to STOP all this and start loving one another.
Thank you NOH8 and Adam Bouska for taking a stand to help others understand that we are not alone in this fight.
-Sofie

---
---
Comments