Starting Conversations by Wayne H.
Friday, December 17th, 2010
---
I posed for my 17 nieces and nephews. I believe that bigotry, prejudice, oppression and hatred have no place in our society. I believe we must fight until there are equal rights, HUMAN rights, for all. I wanted them to see that it is something worth fighting for. My brother gave me the honor of giving his first son my name. As my nephew grew up, there was a time that he did not want to be named after the gay uncle. He is grown now, and is a self identified God Fearing Baptist. When he saw my NOH8 portrait he told me it is cool that his uncle takes a stand. Since I live in DC, he also asked why we can't have people like me in congress. THAT conversation is exactly why I joined.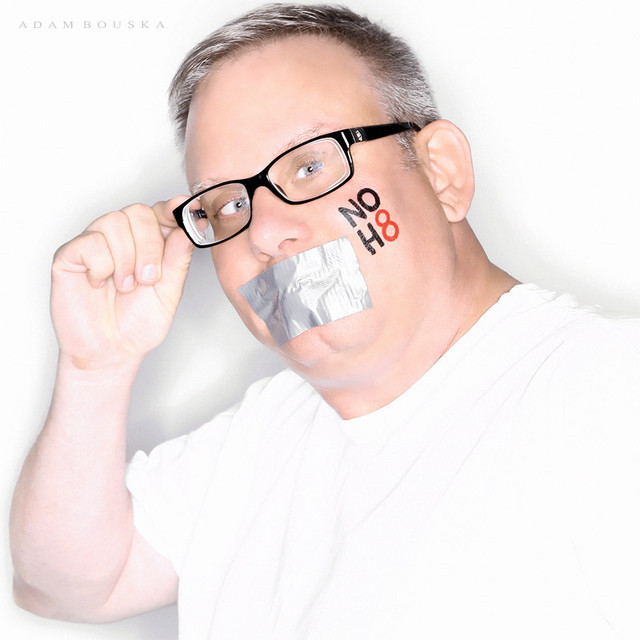 By Wayne H.
---
---
Comments