South Florida Pride
Thursday, March 10th, 2011
---
Join the NOH8 Campaign as it celebrates South Florida Pride in Ft. Lauderdale, Florida!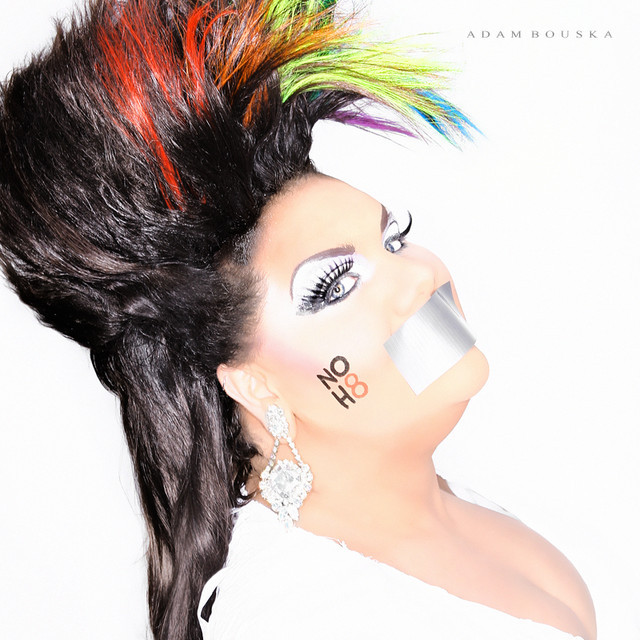 On Saturday, March 12th, the NOH8 Campaign will have a booth set up at South Florida Pride's Festival in Oakland Park's Jaco Pastorius Park. Stop by to get a complimentary NOH8 tattoo, pick up some NOH8 swag, and meet and greet with NOH8 Co-Founders Adam Bouska and Jeff Parshley. The Pride Festival runs from 12pm until 6pm, so come out and enjoy the afternoon with us! More details on South Florida Pride can be found here.
On Sunday, March 13th, we will have our mobile studio set up at the W Fort Lauderdale to open up the opportunity to everyone in South Florida to have their NOH8 portrait taken. Team NOH8 will be working hard to move the process along as quickly as possible, so come early and meet new friends! The shoot will begin at 5pm and run until 9pm. Don't worry - as long as you arrive by 9pm, we'll do our very best to make sure we stay until you've had your chance to be photographed!


For the full details of both Saturday and Sunday's NOH8 events, check out our Ft. Lauderdale Event Page here.
Remember, Ft. Lauderdale is just 1 of 12 brand new NOH8 tour dates announced, and many more are still to come.
Make sure to check in on our EVENTS page to see if a city near you has been added to the list!
---
---
Comments