One-Night-Only Performance of Canceled Play to Benefit NOH8
Friday, June 6th, 2014
---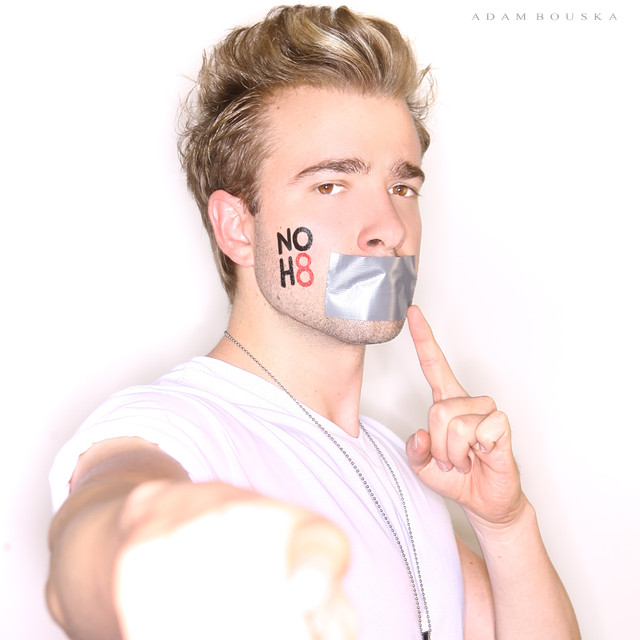 A production of Cat on a Hot Tin Roof by Tennessee Williams made headlines this week after the show was canceled and one of the actors was fired for confronting a heckler in the audience. The heckler had been hurling anti-gay slurs at the actors on-stage during a performance, and actor John Lacy (portraying 'Big Daddy') could no longer continue ignoring the abuse -- so he took a stand. Producers fired Lacy for doing so, prompting lead Anton Troy ('Brick', pictured) to quit the play in solidarity with his co-star.
But there's a happy ending to this story! Moved by the actors' courage, The Actors' Gang have graciously offered their stage at The Ivy Substation to the production for a special one-night-only performance to benefit the NOH8 Campaign! The performance is scheduled for this Saturday, June 7th at 8:00pm and tickets are $34.99 each -- so let's pack the house and sell out the theatre!

A portion of the proceeds from Saturday's special evening of theatre and social justice will fund NOH8's mission to promote marriage, gender, and human equality across the world. You can purchase tickets here.

The controversy has fittingly put the play's themes of homophobia and hate in the spotlight, and we're proud to be a part of broadcasting the message that hate and homophobia have no place in today's world. Help us amplify that message by sharing this article!
Can't make it to the performance? You can still donate the NOH8 Campaign! Just click here to make your tax-deductible donation through NOH8Campaign.com.

---
---
Comments