#NOH8Australia: Equality Down Under!
Thursday, December 11th, 2014
---
One year ago, thirty-one same-sex couples were wed when marriage equality became law in Australia for exactly five days. In the time before and since, we've had a variety of supporters from Australia pose for NOH8 in support of equality - at photo shoots in the United States, as well as our first #NOH8Worldwide events held in Melbourne and Sydney earlier this year.
Today, on the anniversary of the day the High Court ruled same-sex marriage rights in the ACT unconstititional, we highlight the support for equality from some of Australia's familiar faces!
Click on each photo to enlarge!

Michala Banas (Winners & Losers) and Brodie Young
Firass Dirani (House Husbands) and Ruby Rose (DJ)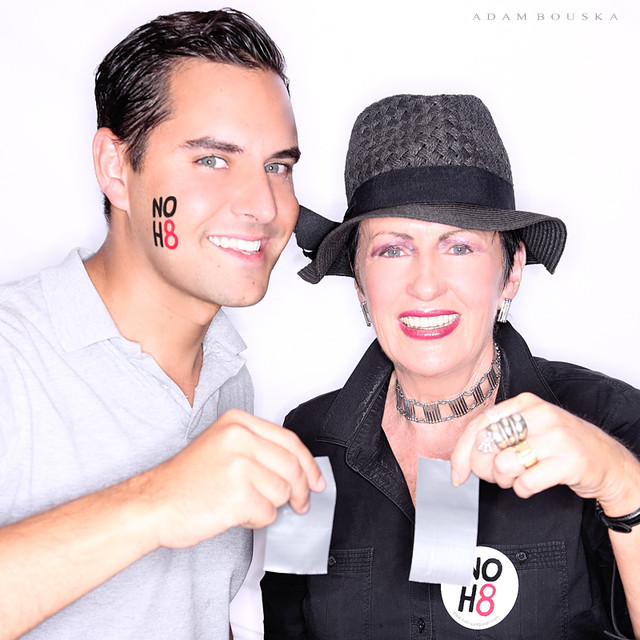 MP Alex Greenwich & Lord Mayor Clover Moore
Jazz Bell (Big Brother) and John Caldwell (Victorian Of The Year)
tyDi (DJ) and Zoe Badwi (Singer)
Dan Ewing (Home and Away) & Marni Ewing
Nicky Whelan (Neighbours) and Glenn McMillan (Wonderland)
JMo (Johnathan Moran - Nova FM's Sydney Confidential) and Carla Bonner (Neighbours)
Vassy (Singer), Harry Cook (Accidents Happen) and Penny Palman (The Bachelor)
Richard Brancatisano (Home and Away, Chasing Life) & Erin Marshall (Singer)
Kate Bollard (Celebrity Stylist) and Vernon Wells (Mad Max 2, Commando)
Grant Smilie (DJ) and Naomi Robson (TV Presenter)
Aljin Abella (Power Rangers Jungle Fury), Caitlin Murphy (Power Rangers Operation Overdrive) and Peter Mochrie (Shortland Street)
Tigerlilly (DJ) and Pierrick Boyer (Celebrity Chef)
Damien Bodie (Winners & Losers) and Erin Holland (Miss World Australia)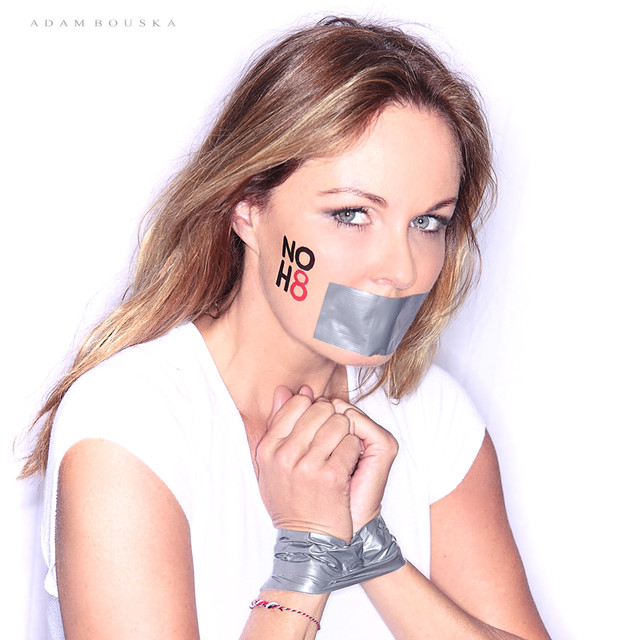 Charlotte Dawson (Australia's Next Top Model)
Charlotte's experience with cyber bullying was a big reason participating in the NOH8 Campaign meant so much to her. She had spent time as an anti-bullying ambassador for the National Rugby League and was a pleasure to work with during her photo shoot for NOH8. Only days after posing for this photo, Charlotte tragically took her own life - truly underscoring the importance of making sure every single person is treated equally and with dignity.

Below are just a few of the amazing supporters in Australia who helped bring the NOH8 Campaign down under for the very first time. Thank you for helping spread the message of #NOH8Worldwide!
JOY 94.9 Daytime Team and The Cullen (Arts Series Hotel Group & Sponsor)
Stephen Howard (QT Hotel Manager) and Helen Reizer (Melbourne PR)
A special thank you to Bling Melbourne!

---
---
Comments