NOH8 Team AIDS WALK Fundraiser TOMORROW!
Sunday, September 26th, 2010
---
On Sunday September 26th, the NOH8 Campaign is being hosted for the second time by the Hollywood United Methodist Church for a special fundraising event. This open photo shoot has particular significance to us, because the shoot is also a fundraiser for the NOH8 Campaign AIDS Walk Team!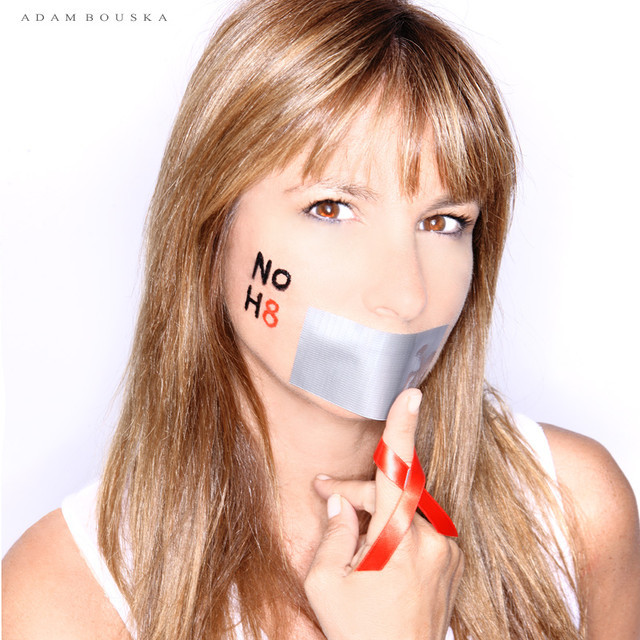 Jill Zarin, The Real Housewives of New York City

A portion of the proceeds from Sunday's shoot is being donated to Team NOH8's AIDS Walk Fundraising Goal, with the Team's Donations all going to support APLA! AIDS Project Los Angeles is dedicated to improving the lives of people affected by HIV disease, reducing the incidence of HIV infection, and advocating for fair and effective HIV-related public policy.
The NOH8 Campaign is always looking for new ways to get involved in the community, and we knew it was our responsibility to use the visibility of our campaign to bring awareness to a cause that needed our help; that is what our participation in AIDS Walk is all about.
Most people still forget that same-sex couples affected by HIV/AIDS are some of the hardest hit by laws like Proposition 8. Without the ability to enter into a legally recognized marriage, partners of HIV and AIDS patients are prevented from being at their partners' side when they need them the most; even sometimes in their final days.
We wanted to take an opportunity to share 10 Reasons that help to illustrate the connection between human rights and HIV/AIDS Awareness, courtesy of Human Rights and HIV/AIDS: Now More Than Ever.

Join Team NOH8 on Sunday to be a part of bringing some crucial attention to a cause that continues to be overlooked even today. We'll have red ribbons available for you to wear in your photo!

Can't make the shoot on Sunday? You can still be a part of the NOH8 Campaign's AIDS Walk Team on OCTOBER 17TH! You and your friends can sign up by opening this link and clicking on "Join Our Team!"
If walking isn't your thing or you're not available to attend the walk in October, you can still help us by following this link to our AIDS Walk page and donating to our team's goals there. 100% of funds raised by the team will be donated to Aids Project Los Angeles! APLA can really use your support, so please be as generous as you can.
Thank you!
---
---
Comments