NOH8 Midwest Tour Kicks Off Saturday in CHICAGO
Thursday, August 9th, 2012
---
The NOH8 Campaign kicks off a 6 City Tour of the Midwest this Saturday at the W Chicago City Center - the host of one of the largest NOH8 photo shoots to date! The campaign will continue on to five brand new cities, including our first photo shoots in Nebraska and North Dakota. LGBT Actor and Activist Zach Wahls will be joining us in Cedar Rapids for a special meet-and-greet book signing event! We're also going to be spending time in Minnesota, whose gay and lesbian couples are finding their rights up for a vote this year.
WE HOPE YOU CAN JOIN US!
SATURDAY, AUGUST 11TH @ W CHICAGO CITY CENTER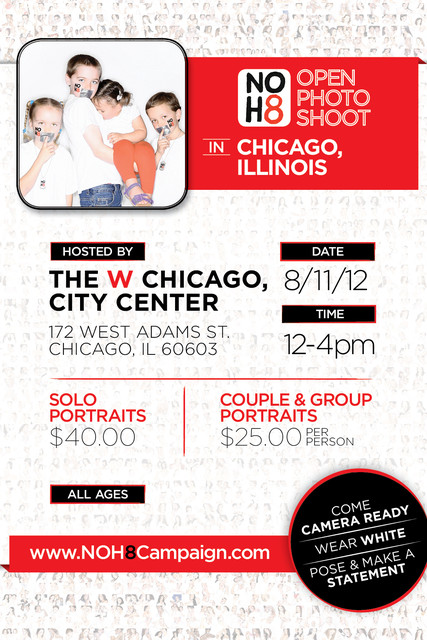 TUESDAY, AUGUST 14TH @ COE COLLEGE
*Meet Activist Zach Wahls!*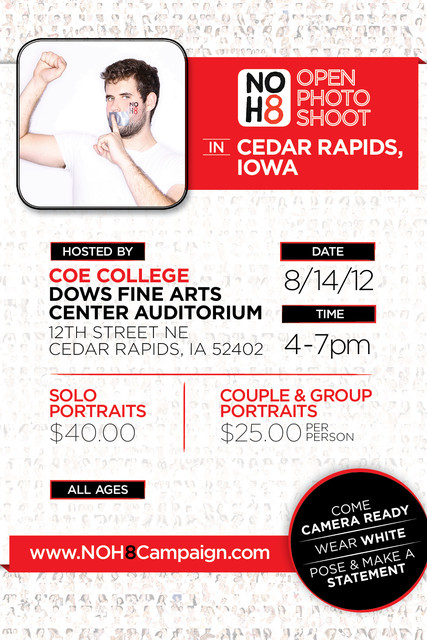 THURSDAY, AUGUST 16TH @ COUNTRYSIDE COMMUNITY CHURCH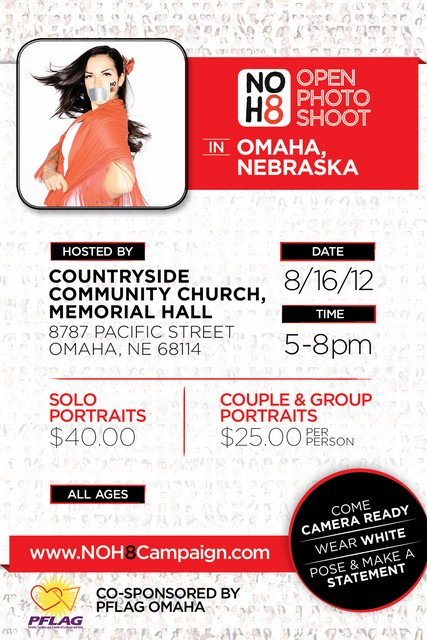 SATURDAY, AUGUST 18TH @ ECCE ART GALLERY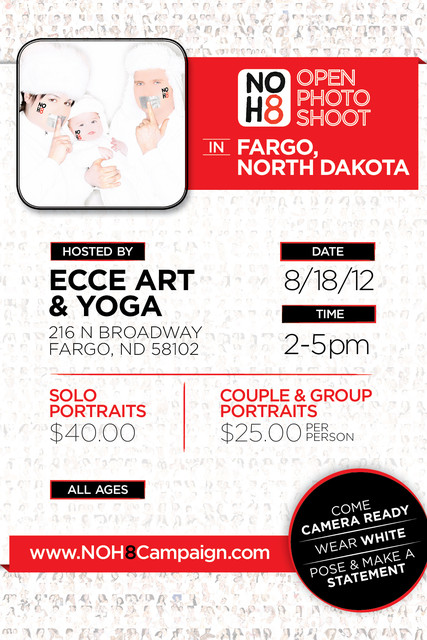 SUNDAY, AUGUST 19TH @ THE DULUTH DEPOT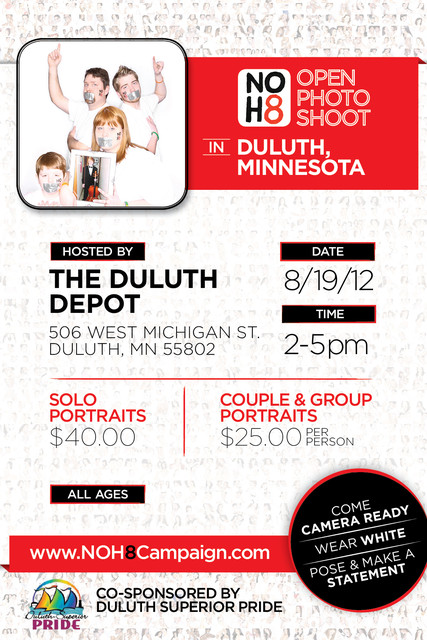 WEDNESDAY, AUGUST 22ND @ ROCHESTER MARRIOT HOTEL - MAYO CLINIC AREA
Can't make it to the NOH8 Campaign stops in the Midwest? You can still contribute your own homemade NOH8 photo to the campaign via the MY NOH8 section of our website along with hundreds of other supporters all over the world. Click here for more details!
To find out if the NOH8 Campaign is coming to your town, be sure to check out our EVENTS section!
---
---
Comments