NOH8 Holiday Gift guide
Tuesday, December 15th, 2009
---
There's only a few days left to get your gifts in time for Christmas, and we've just added some brand new items to our online store! The NOH8 Campaign Online Store has something to fit ANY holiday budget!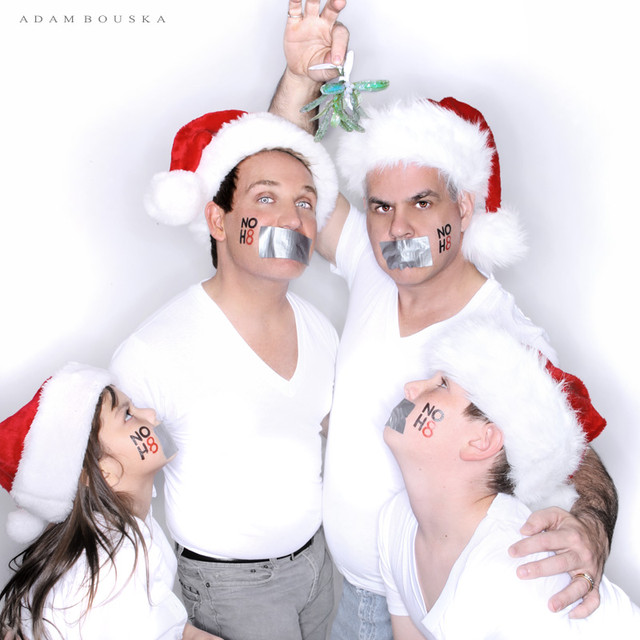 The Palmer-Carter Family celebrates the holiday together.
Our newest additions to the Online Store are the DON'T H8 : APPRECI8 Gift Certificates, available in amounts from $5 up to $1,000. Not only can these gift certificates be redeemed in our online store, but they can be applied toward future NOH8 photo shoots!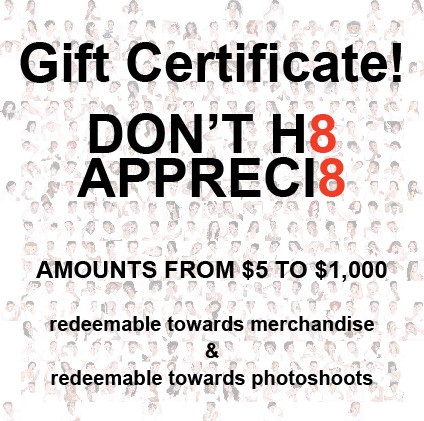 How much do NOH8 photos cost? On open dates, the cost for SOLO shots is $40. COUPLE/GROUP shots are $25 per person in the shot (ie: a shot of a couple would be $50). These fees apply toward open shoots only. Keep in mind that we're still based in Los Angeles for the time-being, and don't yet have any scheduled shoots outside the area. Don't buy your cousin in Alabama a certificate for a shoot unless they plan on being in LA!
Do you know someone that would love to get involved in the campaign but isn't able to get in and take a photo? Send them their own custom NOH8 Starter Kit!
For less than $10 you can send someone a 5 Pack of Custom-Designed Official NOH8 Temporary Tattoos ($5) to take their own photos with and a NOH8 mini-button ($2) to wear as a daily reminder. You could even get them their own NOH8 Bumper Sticker ($5)!
Our most popular item is the NOH8 bracelet, which sells for $10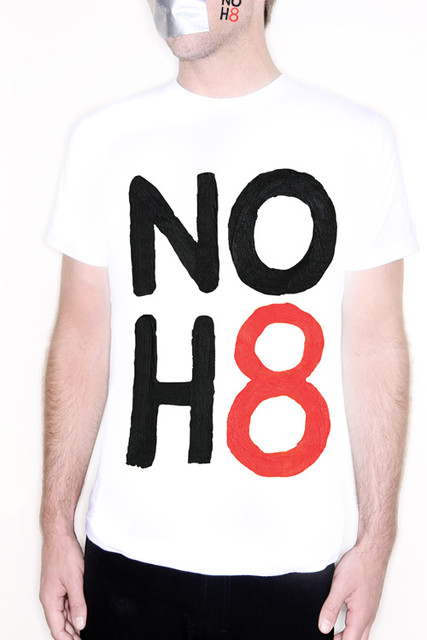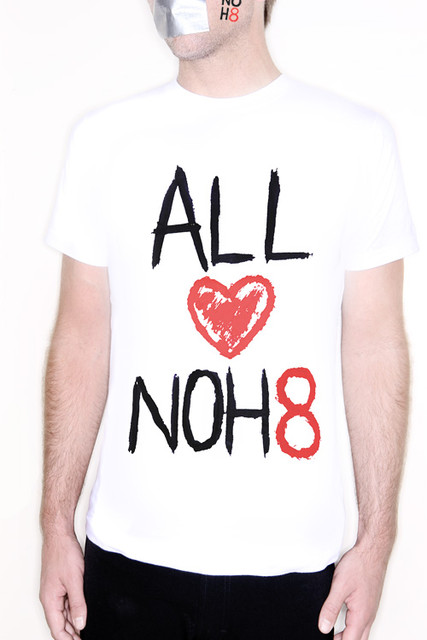 Big Logo                                      All Love No H8                                   Mini Logo

Last but certainly not least, we have our brand new NOH8 hoodies for $45!
Have any questions? E-mail us! info@noh8campaign.com Happy Holidays!
---
---
Comments