Miss USA 2011 Supports NOH8!
Monday, June 20th, 2011
---
Self-proclaimed geek Alyssa Campanella might have been known up to this point as Miss California 2011, but that all changed last night when Alyssa was announced as the winner of the 2011 Miss USA Pageant!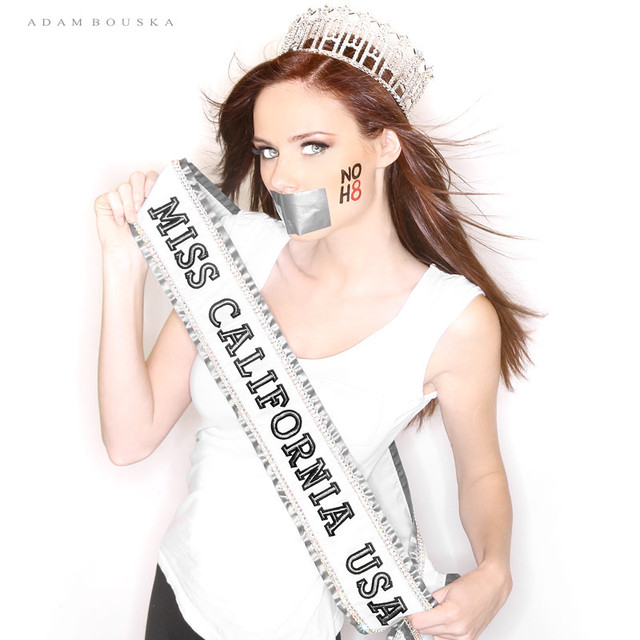 MISS USA 2011 ALYSSA CAMPANELLA
Watch as Alyssa is named Miss USA 2011!

NOH8 Supporter and former Miss USA Shanna Moakler reached out to us a few weeks ago to make sure to connect us to Alyssa as soon as she took over crown responsibilities, and we're so thankful for Shanna's continued unwavering support of our campaign and her attempts to always involve new faces with our cause. Alyssa was eager to get involved with our campaign to make it clear where she stood.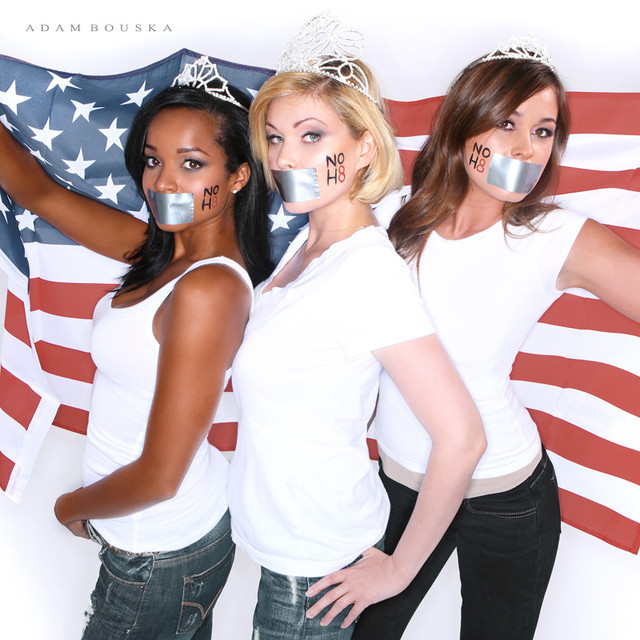 Left to Right: TAMIKO NASH (Miss California 2006), SHANNA MOAKLER (Miss New York & Miss USA 1995), and RAQUEL BEEZLEY (Miss California 2008)

The Miss USA 2011 Pageant was hosted by familiar NOH8 Supporters Andy Cohen (left) and Giuliana Rancic (right).
We're absolutely thrilled to announce that only two years later, a beauty queen in support of the NOH8 Campaign and its fight for equal rights has not only managed to secure the Miss California title - but won the Miss USA title as well!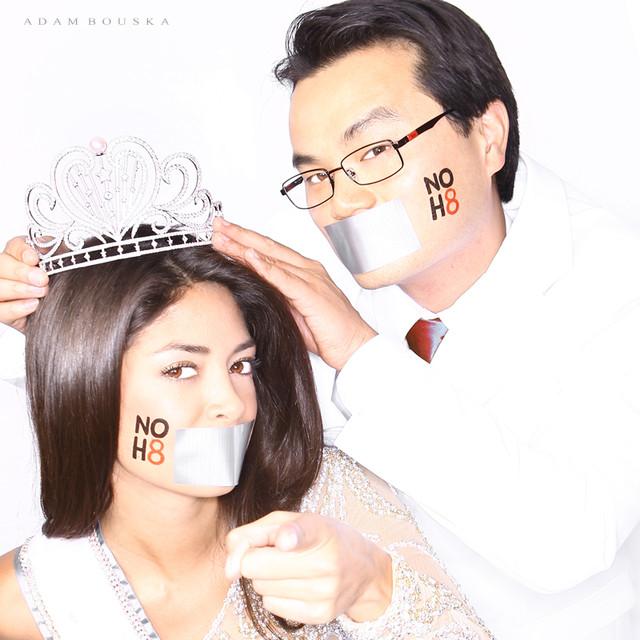 Two years ago, former Miss California Carrie Prejean made headlines at the Miss USA Pageant when Celebrity Judge Perez Hilton (also a NOH8 Supporter) asked Prejean about her stance on same-sex marriage, where Prejean controversially answered she believed marriage to be between a man and a woman. Prejean only received First Runner Up in pursuit of the Miss USA Title.
Last year, we were honored to have the support of Miss California 2010 Nicole Johnson, who was photographed in her white gown from the Miss USA 2010 Pageant.
Nicole posed for her photo (featured right) with Inta Gems Designer Peter Young, who is responsible for crafting the beautiful crowns for all Miss California and Miss Teen California title winners.
Nicole's crown held special significance to Peter, who designed the crown to feature the Love, Unity, and Beauty of California in response to Carrie Prejean's surprising attack on gay marriage.
We wish Alyssa the best of luck with her position as Miss USA 2011 and hope she continues to be an example for young women all over the country.
CONGRATULATIONS ALYSSA!
---
---
Comments