The McDermott Family NOH8 Portraits
Thursday, August 19th, 2010
---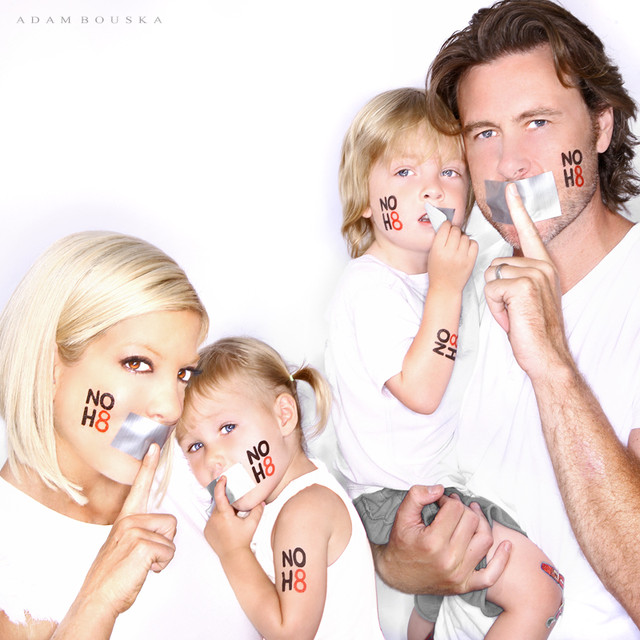 Tori Spelling is famously supportive of the gay community. When Tori was approached by two gay fans who wanted her to officiate their wedding in July 2007 (a year before same-sex marriage became legal in California), Tori gladly went through the process of becoming a legally ordained minister so she could make their wish come true.

The McDermotts explained the importance of the photo shoot to their children Liam and Stella, talking about how they were standing up for everybody's right to celebrate their love and to be equal in the eyes of the law. The kids happily obliged, eagerly asking for their own NOH8 tattoos and sporting the duct tape like their proud parents.
The McDermotts took their family portraits the same day Judge Vaughn Walker announced his intention to lift the stay blocking same-sex couples from marrying in the wake of his earlier decision to strike down Prop 8. The federal court has since intervened, upholding the stay until December 6th.

Dean, Tori, and their family join a long list of both famous and everyday families who have banded together through the NOH8 Campaign in order to take a public stand on behalf of the couples and families that aren't afforded the same rights their family has been given as heterosexuals.
---
---
Comments