Making a Change, by Michele Mais
Tuesday, August 16th, 2011
---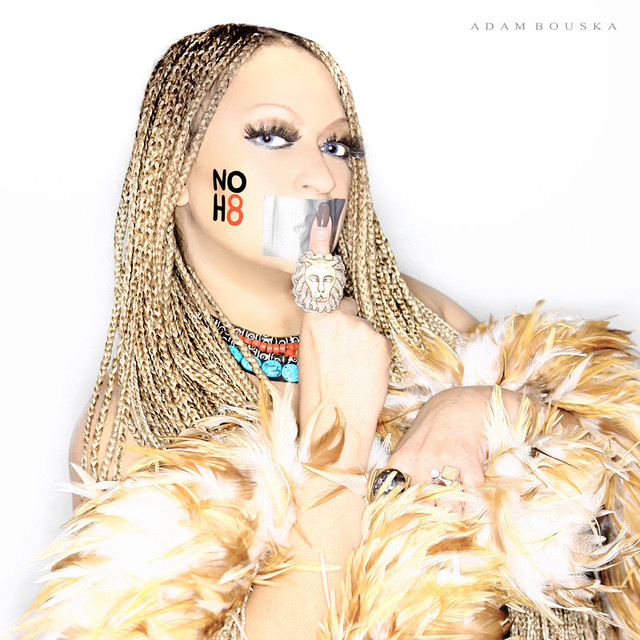 My name is Michele Mais. I was born in NYC but have been living in Los Angeles since 1987. I returned to NYC almost 3 years ago to perform in the Broadway Production of ROCK OF AGES, a show that orginated in LA.
In 2008 I was working in Ireland - 2 of my best girlfriends got married to each other in San Francisco. I was sad I couldn't attend, but thrilled they could be a real, legal couple!!
Later that year I heard about the vote... I was horrified. How could this have happened??? And in California??
Were my friends still married or not?? It was so unfair...
I've seen the NOH8 Campaign, and was so happy something was being done! When I was asked to participate, I was honored and fired up to add my voice or rather image.
I know we can make a change...  I just know it.
Michele Mais
"Justice" in ROCK OF AGES
---
---
Comments