Light Always Wins Over Darkness
Friday, March 16th, 2018
---
Just one week before this photo was taken, an ex-boyfriend broke into my San Francisco apartment in the middle of the night. He attempted to murder me by strangling, tasing, and using a loaded gun. I was able to escape, but he chose to take his own life in my home while the police had it surrounded.
The morning of this photo shoot I was embracing "No Hate" for what had happened to me. I can't live my life with hate, fear, or retribution for this man who tried to take my light. I remember, it was VERY DIFFICULT to get myself ready for this photo shoot because I am living in such a heightened emotional state- but I did. Knowing that LIGHT ALWAYS WINS OVER DARKNESS.
THANK YOU NOH8! You will always be a flower in my garden as I rebuild my life.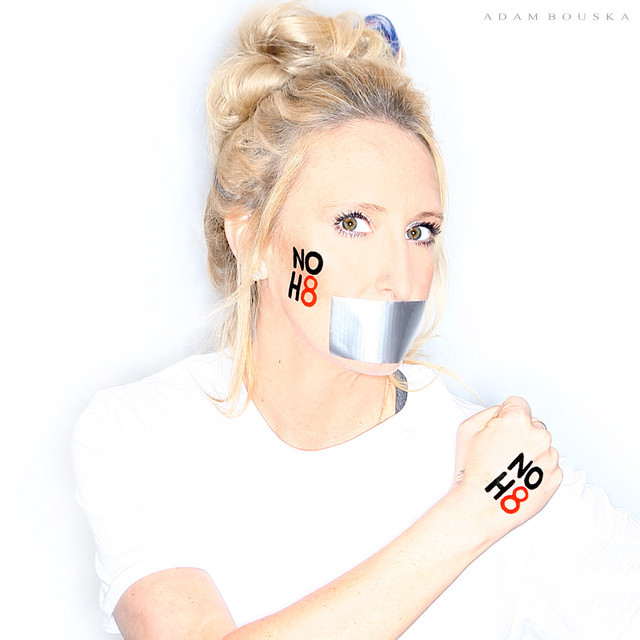 xoxoxox ALL LOVE (and sparkle)
~Sarah
---
---
Comments