Je suis prest (I am ready)
Friday, February 2nd, 2018
---
My name is Alec Frazier. I am currently 31, and I have known I was gay for a little over 10 years now. I have been fortunate enough to have an extremely accepting family and group of friends. In community college, I was surrounded by a number of students and staff who tried to make my life hell. In part it was because I am gay, yes, but also because I have a number of disabilities which have impacted me throughout my life. These disabilities include but are not limited to autism, OCD, bipolar, and ADD.
For a great deal of my life I was surrounded by people who feared what they did not understand, and hated what they feared. Of course, because of the disabilities, people did not understand me. As I mentioned, I have always had supportive family and some supportive friends, as well as a number of supportive educators. These people enabled me to advocate for myself. I started advocating as early as third grade in 1994, and had impacted state education policy as early as eighth grade in 1999.
I am a firm believer in viewing the world as a glass half-full scenario. I believe that everybody is capable of good, and that they have the power to make good choices. As I have grown up, I have gotten my undergraduate and master's degrees, and moved to the Washington, DC area to help better impact national policy for the LGBTQ and disabled populations. I run a firm called Autistic Reality, am published, employed in a job I love, tons of friends, and continue to make our voices heard on the national level. Everyone has the power to make their voice heard. I would like to encourage all of you to stay in touch with your politicians, and do other things to make sure that our voices never go silent.
I have a key philosophy in life. I believe that there are three levels to our identities. First off, we are all human, and whatever our differences, we all share more in common than what sets us apart. Second, I believe that we are all unique individuals with our own likes and dislikes, quirks, hobbies, and reactions. Third, I believe that, as humans, we express that second tier through any number of identities. Some identities we are born with, such as sexuality and gender, and other identities we choose, such as religion and political affiliation. These three tiers of identity are each vitally important, and, when expressed correctly, help us to maximize our potential and become the best people we can be.
I would like to thank the NOH8 Campaign for standing on the side of love, acceptance, and cooperation.
Thank you, my wonderful friends, for going on this beautiful journey with me!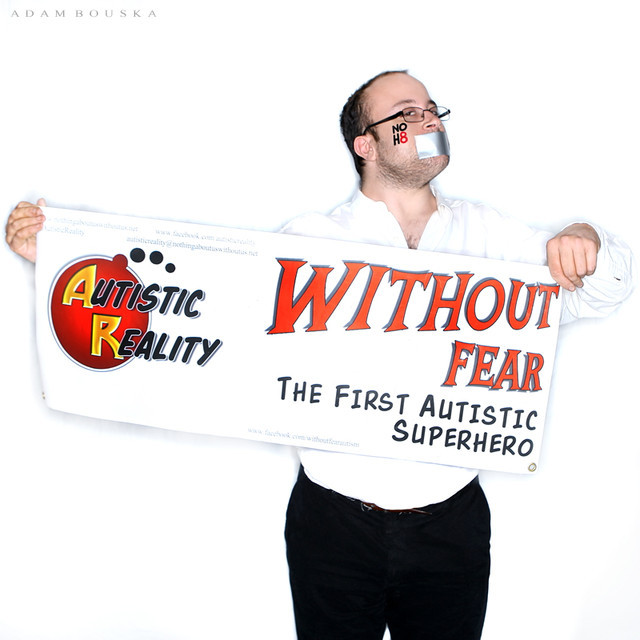 ~Alec Frazier
---
---
Comments