NOH8 Releases "It Gets Better" & "Anti-Bullying" Videos
Thursday, November 11th, 2010
---
The media has been flooded in recent weeks with stories about young LGBT teens from all over the country who have taken their lives because of the relentless bullying around them, and those tragic stories are still continuing to break. It's clear that youth everywhere need our help, and that's why we gathered a group of our celebrity supporters to create a series of video PSA's that address the issues of bullying and teen suicides. They knew how important it was to act quickly on this issue, and we hope that you will listen carefully to what they have to say.
WATCH OUR IT GETS BETTER PSA HERE
Our first video - the It Gets Better PSA - is our message of hope to LGBT youth, as well as our contribution to the It Gets Better Project. The It Gets Better Project was a viral video project created by Dan Savage in an attempt to give hope to LGBT youth. The videos feature men and women from all over the world promising one thing - that for as dark as things may seem, things will get better. Many of the videos urged those who might be considering hurting themselves to call The Trevor Project at 866-4-U-TREVOR (866-488-7386) - a confidential, 24-hour suicide prevention hotline for LGBT youth.
Like those our video is intended for, the familiar faces we feature have had their own experiences with bullying or harassment at various points in their lives. Our cast is an example of just a few people in this world who have faced their own adversity and fought through it to become the people they are today.
THE IT GETS BETTER PSA CAST

Eric Balfour Meredith Eaton Terry Kennedy
Laura Ling Alec Mapa Meghan McCain
Shanna Moakler Pauley Perrett Vanessa Simmons
Hal Sparks Tori Spelling Kirsten Vangsness
Our second video - our Anti-Bullying PSA - addresses the issues of bullying and teen suicide, and how we must act to change the behavior that encourages staggering statistics. Just a few of those statistics are included in our video, as well as a message to those who might have been guilty of bullying at one point or another; whether they were aware or not.
We can never replace those we've lost, but we can help to save lives now; and we must take action.
WATCH OUR ANTI-BULLYING PSA HERE
THE ANTI-BULLYING PSA CAST
Tom Bergeron Slash Antonio Cromartie
Dr. Drew Steph Jones Bridget Marquardt
Cindy McCain Dave Navarro Jeff Probst
Denise Richards Angela Simmons Gene Simmons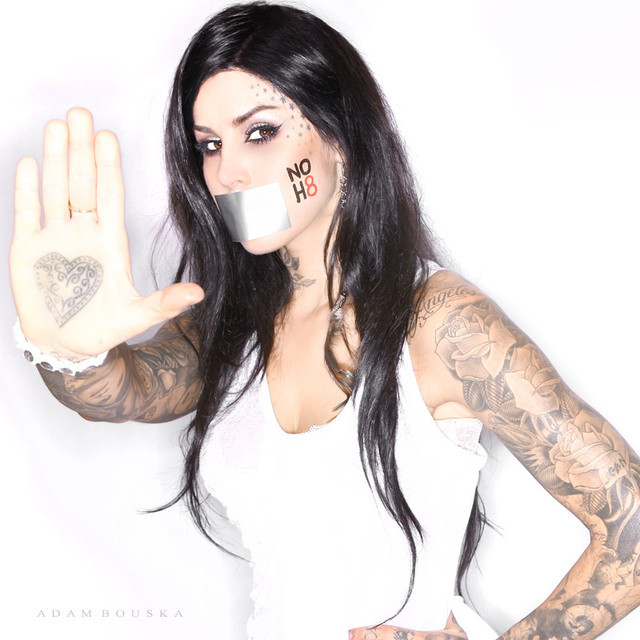 What can you do to spread the message? Please take a moment to share our videos with your social networks.

---
---
Comments