I Pose for Empowerment and Justice
Saturday, July 30th, 2016
---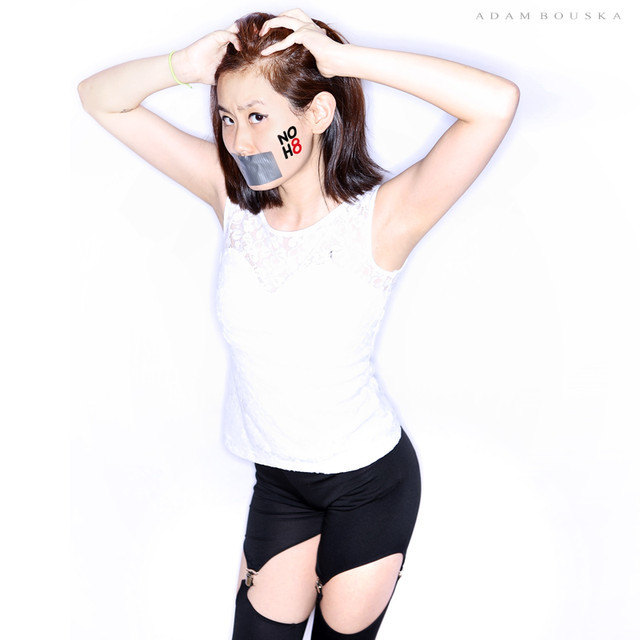 "Ever since I heard about the NOH8 Campaign, the LGBT rights movement, and other social justice topics going on in my head, I finally decided to get involved in that, along with theater and creative writing, while at college. There, I have made many friends who rely on my passion for the arts and writing because they DO care for the justice of the LGBT community, and consider them to be part of the human rights. Therefore, I wasn't afraid to speak out for America's democracy, yet interested in writing stories, poems, and songs and 'creating art' about the politics.
Sometimes, I heard about why and how celebrities participate to make a great cause to fight discrimination. In addition, those celebrities can be seen promoting the NOH8 Campaign, which motivated me to do so. And here I am, modeling for the first time since I've been to the Madison Square Garden where the NOH8 open photo shoot happened. This gives me the opportunity to stand out and use my creative expression to stay aware.
And now that I have learned about the awareness against hate, especially at my University, I finally got to spread the word of justice and help inspire others through empowerment as well."
- Mina Ruby
---
---
Comments