"Hope for Teens" Gets Involved
Tuesday, November 15th, 2011
---
Hope for Teens posed for the NOH8 Campaign during the Durham Pride event held in September.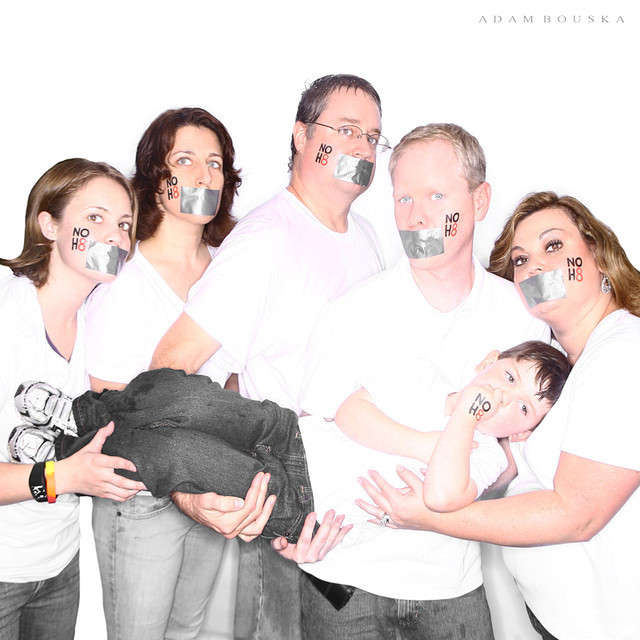 We are an anti-bullying and anti-cyberbullying non-profit organization in North Carolina and could not pass up the chance to "practice what we preach" if you will.  Our primary demographic are LGBT Teens and young adults but we do address bullying issues for ALL teens; whether it be school presentations, attending festivals geared toward the youth or any other way we can help; including educating adults on ways they can help their teens as well.
To us, doing the NOH8 photo shoot was the perfect way to show the LGBT youth we cared and were willing to show the extent to which we support them. The pictures say it all without saying a word.  We felt so strongly about showing support that we included the Founder's four year old son in the shoot to show how all ages are impacted by what NOH8 is doing.
Hope for Teens is the only anti-bullying non-profit for teens in Wake County home to the capitol, Raleigh.  What better way to be all encompassing of tolerance and acceptance than a NOH8 photo shoot!
Sincerely,
Holly Atkins
President
---
---
Comments