Hawaii's Battle for Equality
Friday, September 24th, 2010
---
One of the most important goals for us in developing the NOH8 Campaign is using our visibility to help raise awareness in as many areas where LGBT people need support as possible. On July 6th, Governor Lingle of Hawaii vetoed a civil unions bill that would have granted equal marriage rights to same-sex couples.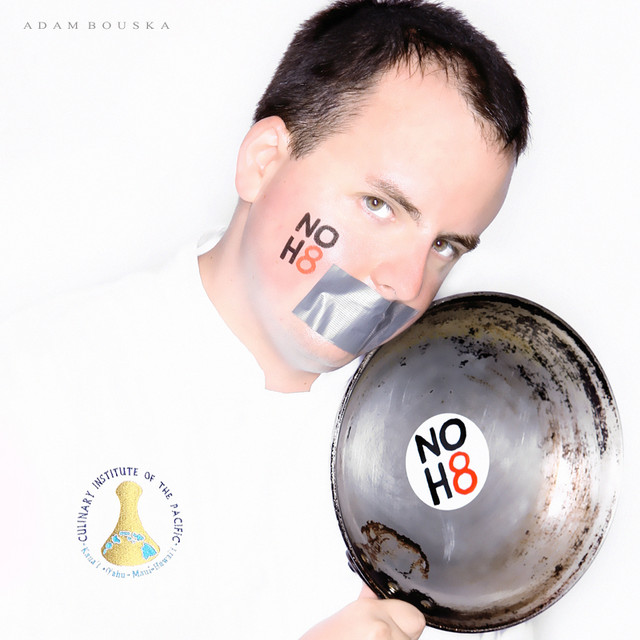 I am a US Navy Veteran; and to see a country that does not allow equal rights for all just makes me very sad. I thought I was in the military to "defend freedom and democracy..." and for me to be living in the country I fought for and there not be equal rights for all makes me wounder why I served in the first place. In the shoot I choose to where my culinary uniform because I am now a Master Chef in training. Just like in the kitchen where you combine many different ingredients to make one beautiful dish; so too should our country allow us to "combine" with one another to make one beautiful thing no matter how different we are or who we love. So in other words I am "Cooking up NOH8!".

-Joshua B. Moore
US Navy Honorable Discharge Veteran & Future Master Chef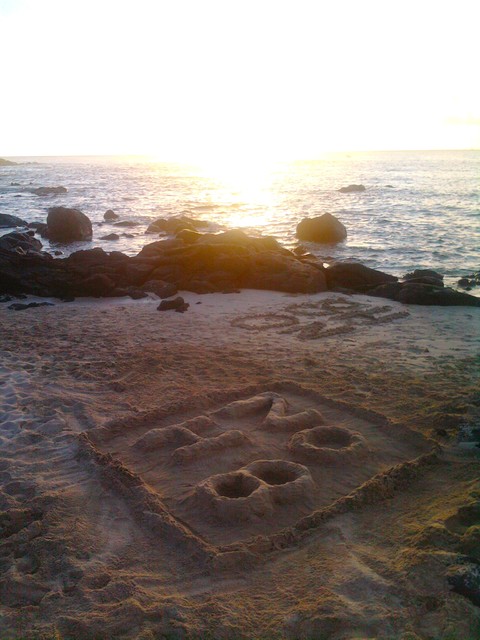 A big MAHALO to Ka Restaurant and Aqua Hotels & Resorts who both graciously hosted the NOH8 Campaign while we were in town! Our trip to Hawaii would not have been possible without their help.

Interested in joining the campaign? The NOH8 Campaign has announced SEVERAL upcoming dates for OPEN shoots in LOS ANGELES, TEXAS A&M, and CHICAGO! Check out their EVENT pages for more details, and please feel free to RSVP on the Facebook events if you're planning to attend!
---
---
Comments