Guide to Getting Involved on NOH8 Day
Saturday, December 11th, 2010
---
On December 13th of 2009, the City of West Hollywood awarded the NOH8 Campaign with a Proclamation declaring the day as Official NOH8 Day. A year later, on Monday December 13th, 2010 the NOH8 Campaign will be celebrating its second anniversary, commemorating 2 years since the organization began.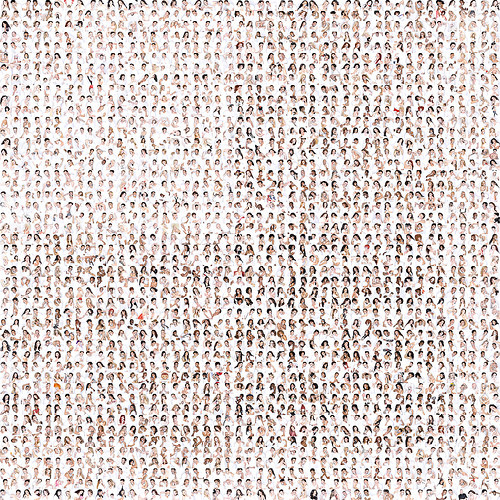 The NOH8 Collage circa early 2010

We've really come a long way, and we have all of you to thank for that. Including the open photo shoot we're holding in Hollywood on Monday, in 2010 the NOH8 Campaign has held a total of 22 open shoots in 17 different cities and 10 states. We are so incredibly blessed that we were able to spread our message in so many new cities we hadn't yet had the opportunity to visit, and we were equally glad to have the opportunity to visit many of the cities we'd been in the previous year. We can't wait to see which cities we're able to visit in our next year!
Left to Right: Volunteer Shots from Los Angeles Pride, Honolulu, Washington, D.C. and College Station, TX.

Each and everyone one of you inspires us to continue doing what we do, and we can't thank you enough for the huge outpouring of support all over the country. No matter where we went, all of you were so gracious and supportive, and truly made every place we went feel like home all over again. A huge shout-out goes to our volunteers in every city, who make our open shoots possible. All of you are amazing. Thank you, thank you, thank you.
Our anniversaries are always bittersweet, as we remember the reasons our campaign began in the first place; and the fact we're still fighting to achieve our equal rights today. These past few months have been particularly tough, as the world's attention was called to the LGBT community and the tragic loss of so many gay youth. Now more than ever, it's important to use this occasion to celebrate the activist in all of us, and use our voices to bring the issue of equality and acceptance into the spotlight. We have a responsibility to make the world better for not only our gay youth but every kind of person that's discriminated against, and we have to do it now.

The good news? There are ways you can get involved in the campaign and its mission to spread awareness no matter where you are in the world. We hope you join us in making December 13th NOH8 Day all over again, and remind the world of how much work there is to do.
HOW CAN YOU GET INVOLVED?
2. Don't have a NOH

8

photo? Don't worry! Create your NOH

8

own self-portrait and submit it to our MY NOH

8

Photo Project to show your support! You don't have to have the highest quality photo; it's about showing support no matter where you might be in the world. Use your camera phone! Just apply your own NOH

8

(Tip: the right way looks backwards in the mirror if you're using one to paint!), find some duct tape and a white shirt, and take your photo!
To submit your photo, you must Create a User Profile on our site. Once logged in, Click on the MY NOH8 Section in the navigation menu. Creating a User Profile also allows you to interact with the website on a whole new level, including commenting and interacting on all our articles and photos!
Just a few of the hundreds of MY NOH

8

Project Submissions.
4. Are you one of the thousands who have posed for our campaign? Write a statement & BE HEARD! Let us know why it's important to stand up for equality in today's society, and talk about your reasons for posing. Tell the world what your photo means to you. These statements will be a part of our rapidly growing collection of stories behind the NOH

8

portraits. E-mail your statement and a link to your photo to info@noh

8

campaign.com to BE HEARD!
5.

Take part in local

LGBT

events! Tell your friends, research LGBT resources in your area, & find out how you can get involved in your community! There might not be NOH8 events going on, but there are almost always ways for you to get involved in your area.
Hosted by

Mel B

, our 2nd Anniversary Celebration will feature some very special celebrity guests and performers, in addition to giveaways, raffles, and more. This is a unique opportunity for all our supporters to celebrate the work they've accomplished together, and we hope you can join us!
---
Thank all of you again for your unwavering support. There are so many ways for you to get involved and give back to the community and become your own activist, and we are continually humbled by how many of you choose to speak out through our campaign. You make all of us so proud, and you should all be proud of the work you do. Each and every action counts, and we hope you will join us in the fight this Monday - NOH

8

Day.
---
---
Comments