God Opened My Eyes
Tuesday, May 7th, 2013
---
My name is Marshall, and I'm 23 years old. I was born and raised in a conservative Christian family, where I was told that homosexuals were a sin. And after being told at age 8 that my father was a gay man, I became afraid. Not of him, but for him. I loved my father, and I do to this day. I didn't want my father to "burn in hell," like many others said he would!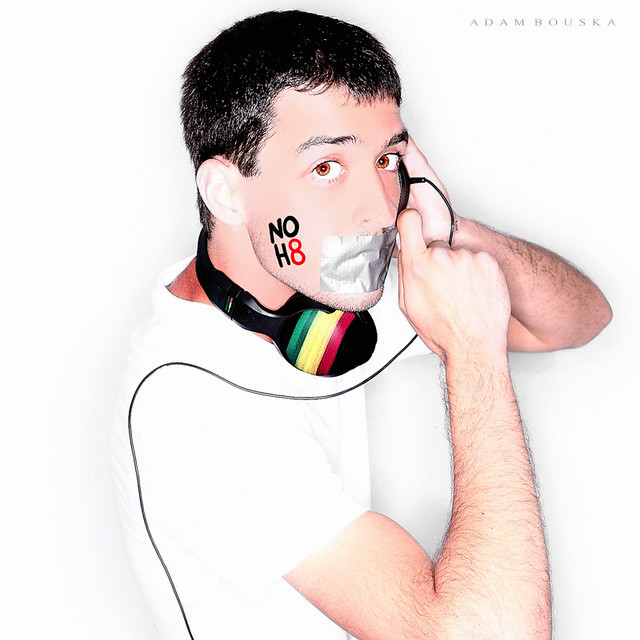 All the while, I grew up going back and forth between my father's home and my mother's home, between my father's church and my mother's church. I found myself caught up between two viewpoints: my mother's side, saying gays were abominable, and my father's side, saying that LGBT (I'd later find out that stood for Lesbian, Gay, Bisexual, Transgender) people were only expressing their love in a different manner. The older I got, the more insults I heard about the LGBT community, and the more eager I was to know what God wanted me to think. And in my junior year of high school, during chapel, He answered me. I felt a tug on my heart, telling me to go up to the stage. I did. I took the mic and told what could have been the entire school the truth.

"My father is gay," I'd begin, with tears forming in my eyes, as I was confident I would be expelled from school for this. "My sister is a lesbian, and I am a straight heterosexual who's saying here and now that I will not tolerate anyone hating on my family! I've been silent for too long, and I can't stand it anymore." And when I was finished, I felt this tremendous spiritual weight be lifted off of me. I was free from the mindset of the world. Since that moment in my life, I have never felt more confident in my God, who helped open my eyes. I graduated from high school with high honors, and soon after, I found myself marching in three Gay Pride parades with my church of choice, MCC San Diego; becoming a member of the Human Rights Campaign; being interviewed for articles focusing on adolescent heterosexuals standing up for LGBT rights; and most recently, posing for a NOH8 Campaign photo shoot in Downtown San Diego. All the blessings I've experienced for and with the LGBT community have helped me realize the importance of one simple fact: God loves everybody. It took me years to see which side was right - to see what was truly God-breathed.

I once was blind, but now I see. What some see is abomination. What I see is love.
---
---
Comments