Former WBC Member Speaks Out
Tuesday, February 5th, 2013
---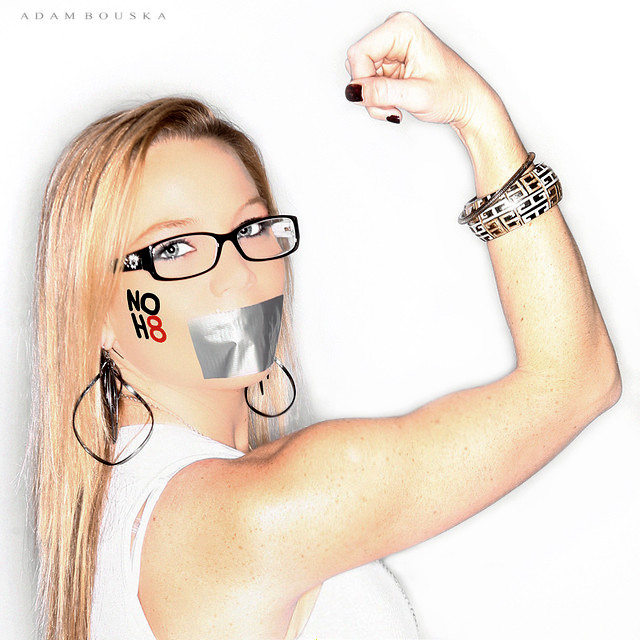 My name is Lauren Drain, former member of the Westboro Baptist Church, and despite having denounced any and all beliefs and preachings of the WBC, I am still a Christian through and through. However, in my opinion, religion of any kind is a personal choice, full of personal values, definitions and views that should stay just that - personal. I don't think anyone should judge or persecute another human being or any group of individuals based off of those personal, chosen, beliefs. I am against any and all forms of violence, discrimination, bullying or bigotry directed at someone else due to their personal lifestyle.
The main reason I posed for the NOH8 Campaign was in direct response to the judgments of the WBC. I wanted to show people that despite having grown up within the cult and having spent a good portion of my life on the picket line, holding signs condemning our deceased soldiers, reveling in any and all forms of tragedy and simply striving to be hurtful in the name of God; that the WBC is wrong and what I did at the time was wrong! I now try and lead by example, with love, compassion and an open mind. Having done a complete 180, I still struggle with little things from time to time - but I know in my heart that I am now on the right path.
In the end, I think God will judge us all; however I think He wants us all to have the freedom to make our own decisions.
With love,
---
---
Comments