For Younger Generations, by Krystal C.
Thursday, September 13th, 2012
---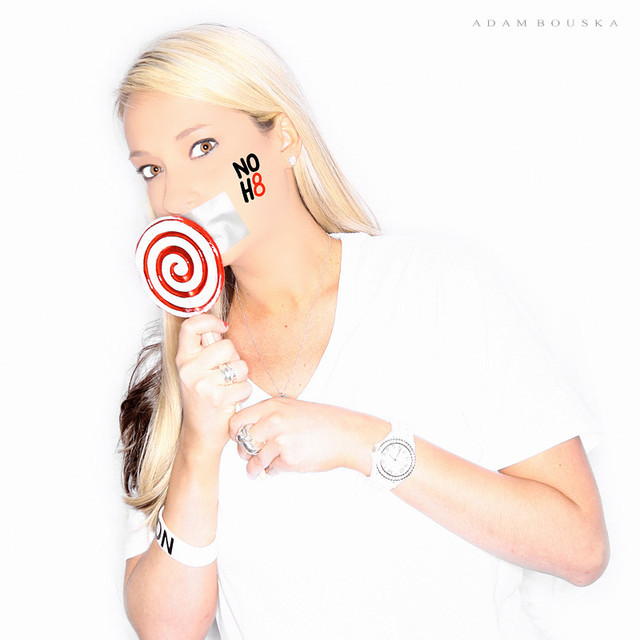 When I heard that NOH8 was going to be in New Hampshire, I was thrilled. I own a clothing line called Tasteless Candy Clothing Co. in which I also make Equality a HUGE part of my business. Being a lesbian, I believe that it is important to raise awareness among the younger generation, and let them know that being who they are is the most beautiful person they can be. Along with my signature Equality tee shirt, I also make shirts and tanks stating, 'Gay is OK.'
This is an issue near and dear to my heart, and I will continue to raise awareness. Thank you NOH8 for the opportunity to have a photo taken, and thank you for being an incredibly wonderful organization.
Much love,
Krystal Corliss
CEO Tasteless Candy Clothing Co.
---
---
Comments