For Alex, by Rayanna
Thursday, July 5th, 2012
---
I posed for NOH8 because of my best friend Alex. When he asked me to go with him to the photo shoot I was thrilled, because no matter who he loves I support him fully. He means a lot to me; he showed me how to be courageous and to not care what others say or think about him just for who he loves or who he is.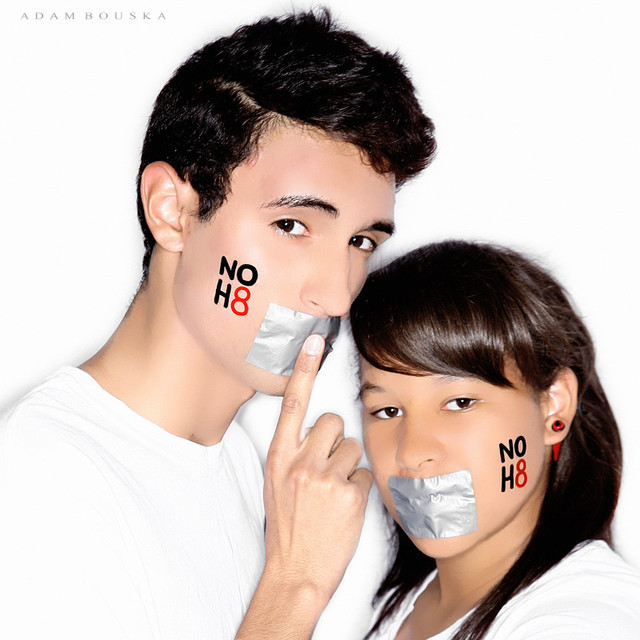 I accept him for who he is because I know that there are people close to him that don't really support him - but I wanted to show him that no matter what, I will always be there for him. Alex has always been there for me when I needed him most and I just love him for being himself and not letting others get to him. He is no doubt someone I consider family, and also someone to look up to. He has taught me to just be myself no matter who or what tries to knock me down.
This was our first time posing for NOH8, but I guarantee it won't be the last and I hope to bring more supporters next time!
-Rayanna
---
---
Comments