DMC's Anti-Homophobia Hip-Hop Challenge
Monday, June 13th, 2011
---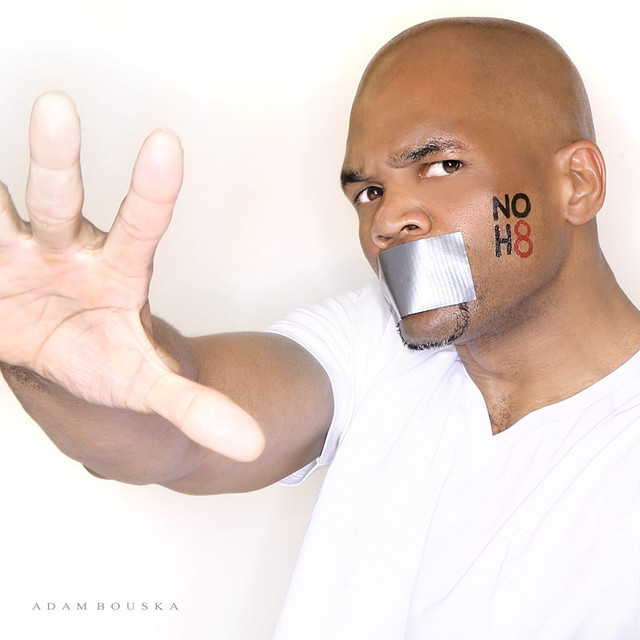 Darryl "D.M.C." McDaniels is known around the world as one of the founding members of legendary Run-D.M.C. - the group widely recognized to be the hip-hop pioneers of the music industry.
DMC was in town working with fellow NOH8 Supporter Pauley Perrette, who put him in touch with us to see if we could work out a time to meet up.
DMC stopped by our studio the very next day to film a special message to encourage fellow members of the hip hop community to step forward in support of equal rights in order to eradicate the homophobia from hip hop culture.
We're excited to debut his NOH8 photo here today, along with his own NOH8 Campaign Public Service Announcement!
DMC joins Russell Simmons, older brother of fellow Run-D.M.C.-er Rev. Run, as yet another influential name from the hip hop community to pose for the NOH8 Campaign and take a stand against discrimination. Angela Simmons and Vanessa Simmons - daughters of Joseph "Rev. Run" Simmons. - also joined Russell's group of familiar faces.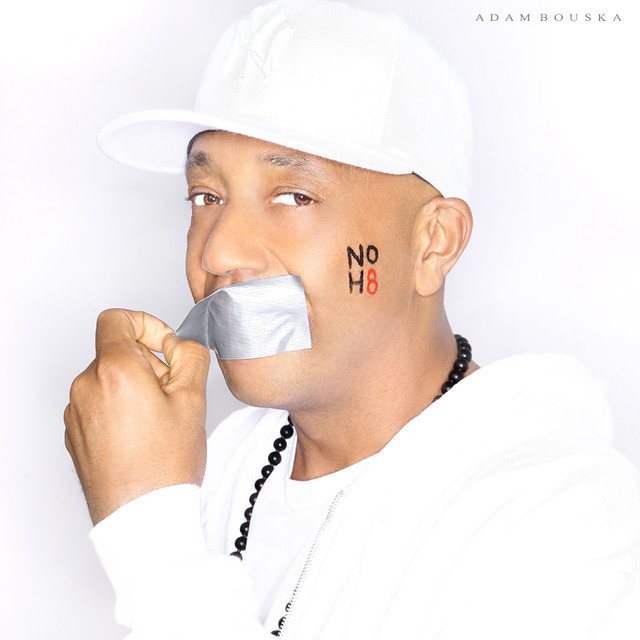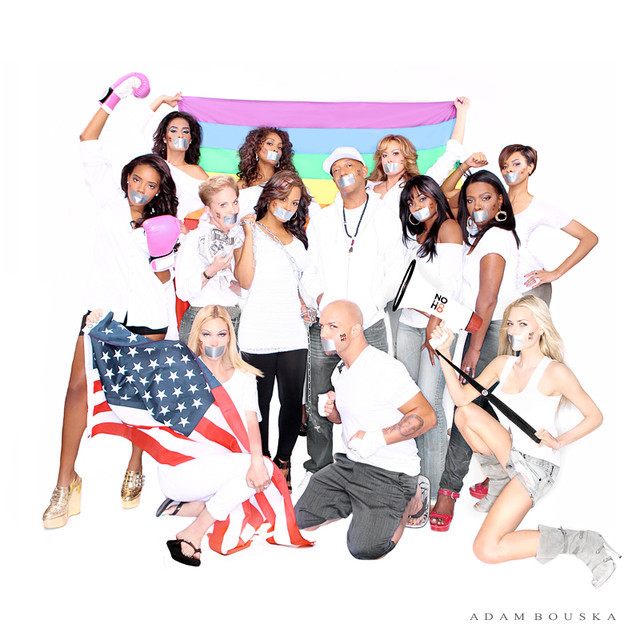 TOP (L to R): Jaslene Gonzales, Vivica A Fox, Mary Murphy, Vanessa Simmons. MIDDLE: Angela Simmons, Dear Abby, Christina Milian, Russell Simmons, Tatyana Ali, and Sheryl Lee Ralph. BOTTOM: Shanna Moakler, Shad Smith, and Sophie Monk.
Vanessa Simmons and Angela Simmons
Mya is also one of our most recent R&B/hip-hop supporters. Mya and her crew teamed up with the NOH8 Campaign this past weekend to celebrate LA Pride. Not only did Mya and her dancers deck themselves out in NOH8 shirts during their multiple performances; they marched with us in the Pride Parade on Sunday!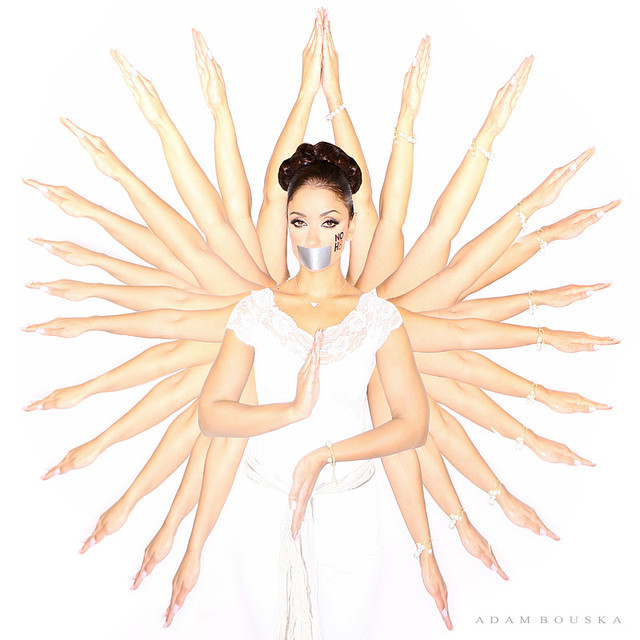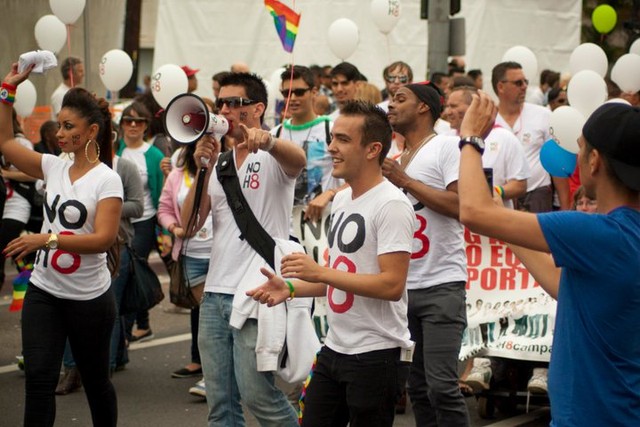 TEYANA TAYLOR                                                       LA LA VASQUEZ
We hope these familiar faces inspire more artists to join the fight, and thank those who have given their support thus far!
---
---
Comments