Choosing Love, by Rev. Dr. Nancy Wilson
Wednesday, June 11th, 2014
---
The Bible is clear. From the Hebrew prophets, kings, and priests – to Jesus and Paul – love, not hate, will save the world. Few Christians would say they hate anyone. However, when Christians are silent about persecution of sexual minorities and women in places like Russia and Uganda, hate thrives. When U.S. Christians claim "religious liberty" gives them the right to discriminate, hate thrives.
It is time for those who say they love God to stop persecuting people who are different. The Bible says, "Whoever claims to love God yet hates a brother or sister is a liar. For whoever does not love their brother and sister, whom they have seen, cannot love God, whom they have not seen." 1 John 4:20 (NIV)
NOH8 is the entry point—love is the goal. Our faith teaches us that hate is a dry and bitter fruit. It is only the persistent and repeated decision to love that can break the cycles of hatred. We choose love.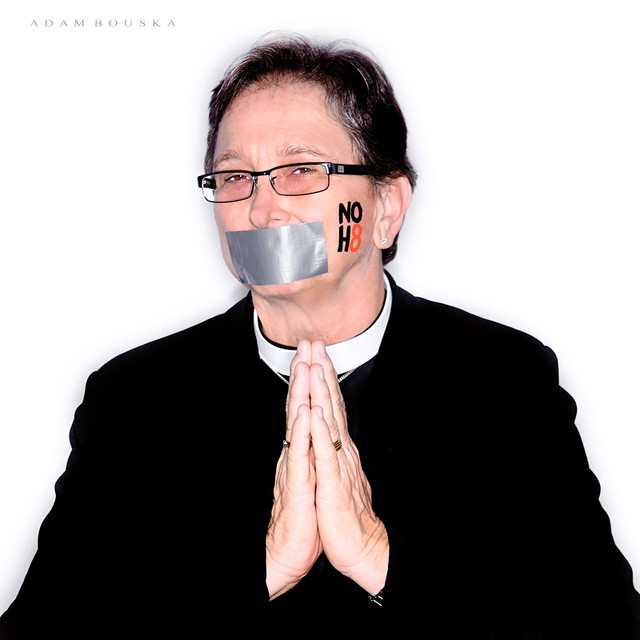 Reverend Doctor Nancy Wilson
Global Moderator of Metropolitan Community Churches (MCC)
---
---
Comments