Called To Serve
Thursday, October 1st, 2009
---
Called to Serve
The military continues to operate under the "don't ask, don't tell" policy, which even the Pentagon says is unsubstantiated. As General McChrystal asks for more troops in Afghanistan, one gay Navy vet offers his service to his country in spite of the policy that would deny him.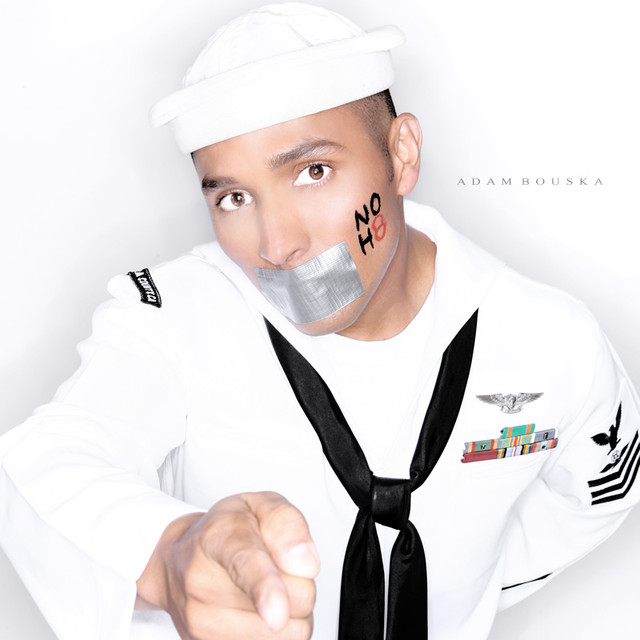 On May 13, 1996, I raised my right hand, took a solemn oath to "support and defend the Constitution of the United States against all enemies foreign and domestic," and bore "truth, faith, and allegiance to the same." With those words I began my journey of public service as a sailor in the United States Navy.

More that a decade has passed since then, and although I upheld that oath, and wish to serve and protect my country again, I am now being rejected simply because I'm honest about who I am. The United States military desperately needs trained, dedicated personnel like me, but like many of my fellow LGBT patriots, I am denied that right under the bigoted and outdated policy of "don't ask, don't tell."

DADT is a flawed public policy that not only destroys the lives of great service members but deters young patriotic American gay youths from serving in our country's armed forces and reaping the benefits of learning self-mastery and discipline and leading a life founded on the core values of "honor, courage, and commitment."

Today, supporters of DADT are using the same antiquated lies about threats to unit cohesiveness as the basis of their argument against gays serving openly. These fallacies are very similar to the ones used in the past to argue against African-Americans, Native Americans, Asians, Latinos, and women serving in our military. However bigots want to spin discrimination, each of those groups has produced soldiers, sailors, marines, and airmen who have helped win wars and secure peace and tranquility, and some have given their lives to preserve freedom and democracy. Many have become great generals, leaders, heroes, entertainers, civil rights leaders, artists, and Medal of Honor recipients such as Gen. Colin Powell (U.S. Army), Sen. Daniel K. Inouye (U.S. Army), actress Bea Arthur (U.S. Marine Corps), Carl Gorman (U.S. Marine Corps), and John Ortega (U.S. Navy). Yet even as I write, LGBT heroes remain unsung, serving in silence, and the sacrifices of their significant others are forgotten.

In the Navy I became an air traffic controller -- a job only a select few are suited for due to the high stress. My experience fashioned me into a self-motivated, highly dedicated, and disciplined team player and I rose in rank from E-1 (Seaman Recruit) to E-6 (Petty Officer 1st Class) in less than five years of service. Throughout my eight-year military career, I sought out and held several positions that were normally reserved for personnel of higher rank, including air transportation officer (ATO) aboard the forward deployed, Japan-based carriers USS
Independence
and USS
Kitty Hawk
, and base operations chief at the Naval Air Station in Point Mugu, Calif. In both positions I was responsible for the safety and security of many people, and I was entrusted with millions of dollars in equipment. As a result of my leadership abilities I became a highly decorated sailor and had earned letters of recommendation that would prompt my selection to become a naval aviation officer.

I was never a threat to unit cohesiveness. In fact I shared bonds of friendship with fellow straight sailors that still remain strong today. My most fond memories of the Navy come from my three years at sea. Two of those years were spent forward deployed aboard the last of the Navy's all-male carries. I lived and worked in cramped quarters with 5,000 other men with very little privacy. As a matter of fact, it was in the Navy that I met my first gay friends. And although I was not out, there were a number of fellow shipmates who knew or suspected that I was gay, yet it did not matter to them because we were all one big family. Together, we lived and laughed, shared our victories, and mourned our losses. We went into areas of conflict and battle together, and we shared our hopes and dreams for our futures and the futures of our families together.
As I reflect back to those days, my only regret is that I was not allowed to be more open and honest. The fact that I felt I had to hide the fact that I was gay, for fear I would be kicked out, was more of a hindrance to my relationships with shipmates than their anxiety of serving with gay sailors. Often in our downtime my shipmates would share photos or talk about their wives or girlfriend back home. I would retreat in the hopes that they would not notice, but I know they did. And it was always awkward and uneasy to be distant from the people who trusted me with their lives and whom I trusted with mine.

That situation was isolating because there was always that risk the wrong person would find out. Thus, I tried everything I could to hide and repress my truth. Ultimately this would impact my decision to leave the military, preventing me from realizing my full potential as a member of a military I love so dearly.

Although I was fortunate in that I was never dismissed from the military like Lt. Col. Victor Fehrenbach or Lt. Dan Choi, I did ultimately become a victim of DADT. Five years into my military enlistment I reached a crossroads and would be forced to choose between my dream of becoming a naval aviator and a chance to find true love, have a family, and live a full life. I had applied for the Aviation Enlisted Commissioning Program (AECP) and was one of three candidates selected Navy-wide to enter this highly competitive flight program. The excitement of being selected was only overshadowed by the grim reality that being gay in the military was dangerous. At this transitional point in my life, I was living in Ventura, Calif., and had only come out to a handful of friends.

As I began to realize the possible implications "don't ask, don't tell" could have on my career and livelihood, a mood of ambivalence overwhelmed me. These were very dark and troublesome days for me. I had given my all to earn a commission and to realize my dream of becoming a pilot and had tried so hard to fashion myself into the perfect sailor. I had succeeded and was selected to become a naval aviator. But no matter how solid my work and reputation, I would never be good enough for the military because I'm gay.

I had worked so hard to fulfill that dream of flying, but taking that opportunity would have meant denying myself love, a family, and equality.

I left the military very reluctantly to become a police officer in Ventura -- and elected to serve my country further in the Naval Reserves. My next eight years would become a time of intense personal leadership development, community activism, civic engagement, and a return to active duty.

The tragic events of 9/11 transpired while I was in the Ventura County Sheriff's Academy. I had completed the academy and patrol training when suddenly I was called back to active duty. I was stationed at Pearl Harbor, Hawaii, and was utilized for force protection for almost a year. Upon completion of my second tour of duty I was honorably discharged from military service and returned home to Ventura. Although military life often meant making difficult sacrifices, I have always regarded my years in the military as some of the best years of my life.
I love being a deputy sheriff in Los Angeles, where I live now, however I do sometimes wonder what life would have been like had DADT not helped me decide to leave the military. I am deeply offended that our leaders in government, who have also taken an oath to support and defend the Constitution of the United States, can sleep nights knowing that DADT continues to blatantly violate the ideals and values of equality and justice we hold so scared and consider to be fundamental to being Americans. Excellent gay servicemen and women are tarnished by dismissal under DADT. And I can't help but be perplexed when we have a policy that deters hundreds if not thousands of LGBT youths from joining the military, especially in a time when our military commanders are asking our president for more troops. If it were not for DADT I would still be serving along with my military brother and sister who are both honorably serving our country in the fight against terrorism right now.

Gen. Stanley McChrystal has asked for 40,000 more troops to support our mission in Afghanistan. Although I realize that a great number of Americans are against an additional troop increase in Afghanistan, after studying the complexities of our conflict with al-Qaeda and the implications of a complete troop withdrawal from the region, based on al-Queda's belief system of engagement, I believe that it is imperative to the safety of America and to Americans to provide the additional troops requested. Like many of my military brothers and sisters who are there today, I believe in America's mission there so firmly that I would be willing to give my own life in Afghanistan to ensure that my family and loved ones here at home live in peace.

Thus, I am asking our president, Congress, and military leaders to allow me to serve again. Additionally, I seek to provide them with 10,000 more reasons to strike down the oppressive policy of "don't ask, don't tell" by asking others to pledge to join or rejoin the ranks of the military in furtherance of our military's goals and objectives -- provided President Obama lives up to his promise to repeal DADT in a timely manner.

At the end of the day, just like members of law enforcement, the honorable men and women who serve in the military by and large couldn't care less if you are black, white, brown, yellow, gay, or purple -- as long as they trust that you can do the job. LGBT service members have always been there and always will be there to serve our country. It is time for our government to recognize our sacrifices and celebrate our service as openly gay members of the military by repealing DADT.

I am a firm believer in calling for action within the LGBT community in furtherance of helping to give incentive to our current administration and our elected leaders to move quickly with the repeal of DADT. Thus, I am asking those of you who are ready, willing, and able to join the military to join with me in signing a promissory petition to join the military, provided DADT is repealed. This petition will be sent to the White House, to Capitol Hill, to the secretary of Defense, and to the Joint Chiefs of Staff. Let's put our money where our mouths are and give General McChrystal as many of the 40,000 troops he has requested as possible from the LGBT community. In doing so, we will not only help protect the world from terrorism but continue to advance civil rights, equality, and the unalienable rights of every American to life, liberty, and the pursuit of happiness.
---
---
Comments