Britain-Asian Television Presenter & Commentator Emmanuel Ray Sounds Off
Friday, August 26th, 2011
---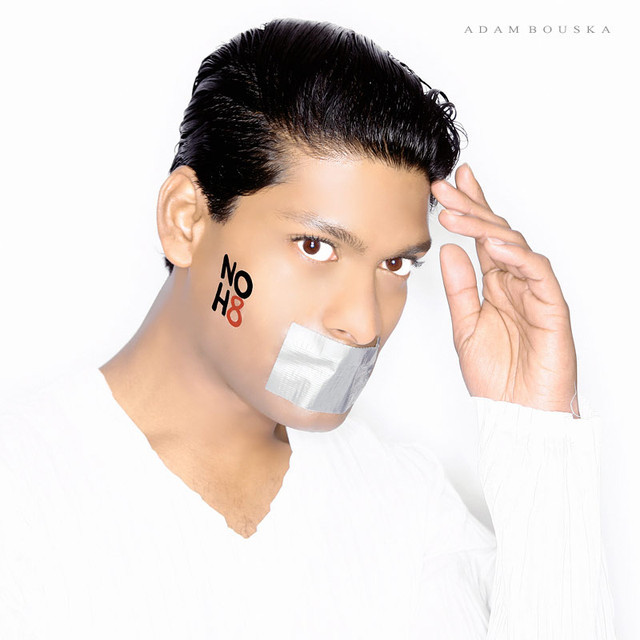 I am very honoured to be speaking in support of the British and Asian GLBT communities and showing my support to this ground breaking campaign. NOH8 not only raises the important issue that is Prop 8 but also mirrors the community's continuing struggle for equality.
I stand in support of everyone who has had to fight prejudice (in all its forms) against minority communities around the world as we are one big family, standing united.
Our basic human rights are being violated in several countries around the world and we continue to be treated as second class citizens.
Together we can all create a change and I thank all our friends, families and colleagues for joining us, in supporting this cause.
I would also like to thank the NOH8's founders Adam Bouska and Jeff Parshley, for picking me to represent Britain & Asia in this worthy campaign.
EMMANUEL RAY
TV Host & Commentator
Fashion Icon of the Year 2011 (winner), Fashions Finest Awards UK.
London Personality of the Year 2012 (nominee), London lifestyle Awards.
Positive Role Model 2013 (nominee), National Diversity Awards.
NOH8 OPEN PHOTO SHOOT IN LONDON, UNITED KINGDOM
---
---
Comments