Alabama Outreach
Monday, December 26th, 2011
---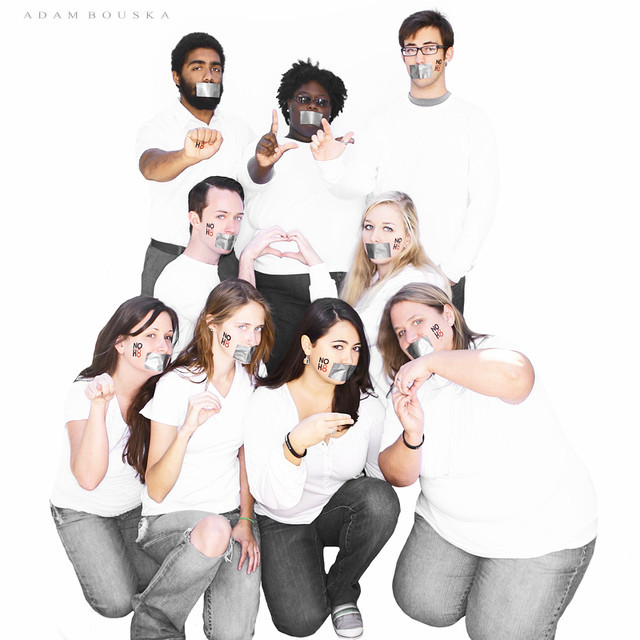 As many of us begin to return to our 'normal lives' after coming together with our friends and families to celebrate the holidays this past weekend, we at Team NOH8 wanted to share our latest additions to the NOH8 family in honor of togetherness and continuing that theme into the new year.
This past October, the NOH8 Campaign was invited to join forces with HRC's Road to Equality Bus Tour and Equality Alabama to raise awareness for the ongoing fight for equal rights and recognition on University of Alabama campuses. On October 20th - also known as Spirit Day - we set up at the University of Alabama in Tuscaloosa.
The very next day, we traveled to the University of Alabama at Birmingham to set up on their campus as well; allowing dozens of students, faculty, and the community to come together to support the LGBT community and take a stand against discrimination in their state. (Pictured Right: The UAB Gay-Straight Student Alliance poses together, communicating "All Love No Hate" in American Sign Language.)

This trip was our first to Alabama, and we were humbled by the invitation from the Human Rights Campaign to join them in making the most out of these stops on their tour. It's so incredibly important that we all work together - not just as individuals, but as organizations working toward the same goals - and our photo shoots in Alabama are such a great example of the kind of work we can accomplish when we join forces. We hope to continue working with new organizations and institutions in the new year, and we hope all of you will join us in coming together to make 2012 count!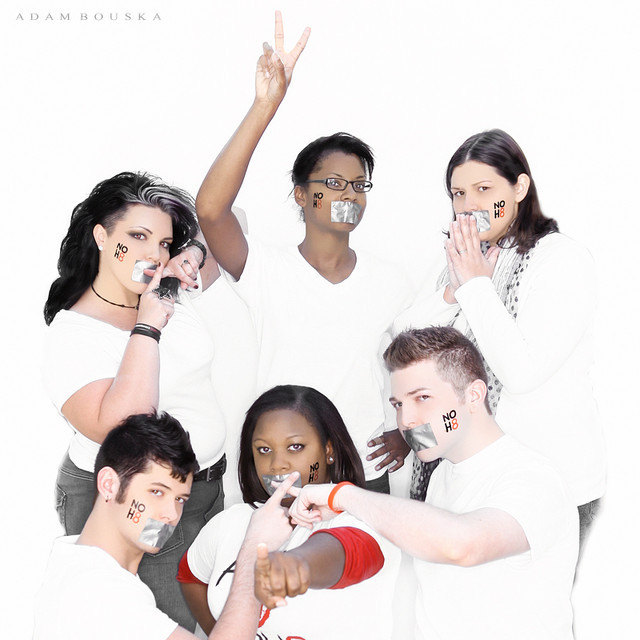 NOH8 Volunteer Portraits from Birmingham pose above. HRC's Road to Equality Bus Tour Crew pose below.
University of Alabama student reporter Vicki Gale reports from our Tuscaloosa photo shoot:
Take some time to browse through our photos from our photo shoots in Alabama in NOH8 Photos 13,001-13,250 (Solos) and Creative & Group Gallery 20 (Couple & Group Photos).
Did you miss the NOH8 Campaign in Alabama? You can still contribute your own homemade NOH8 photo to the campaign via the MY NOH8 section of our website along with hundreds of other supporters all over the world. Click here for more details!

---
---
Comments