A Vision To Be Seen, by Sandy
Sunday, March 6th, 2016
---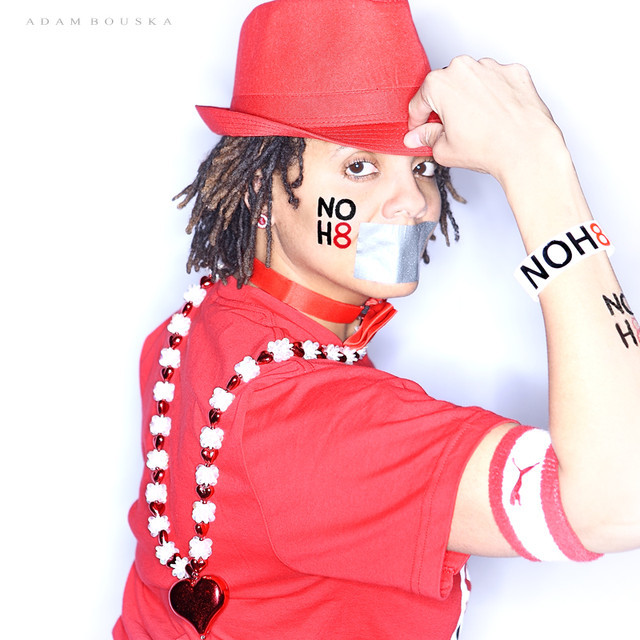 "The NOH8 Campaign has come a long way since I first heard of the movement on August 12, 2011. I went to my first photo shoot at the Intercontinental Hotel here in Milwaukee, Wisconsin and immediately fell in love with the vision. The sea of red, white and black is so beautiful to see - a room full of happy people. The laughter, conversation and sense of unity is incredibly beautiful when witnessed in person.
I attended the photo shoot once again on January 24, 2016 at the W Chicago - City Center. I jumped at the opportunity to get in on another exciting event a it was closeby. I hopped a train in Milwaukee, exited Union Station in Chicago, and hailed a cab to W Chicago - City Center. This time was even more exciting as it was even more people, drinks were delish and the beauty was on point.
I really enjoy this campaign and will support as long as it exists and I have the means to do so. I also ran into some friends while there, so maybe next time we can do a group photo. Always a great time!"
~Sandy
---
---
Comments