A Small Piece of a Large Puzzle, by Dan Domenech
Tuesday, August 16th, 2011
---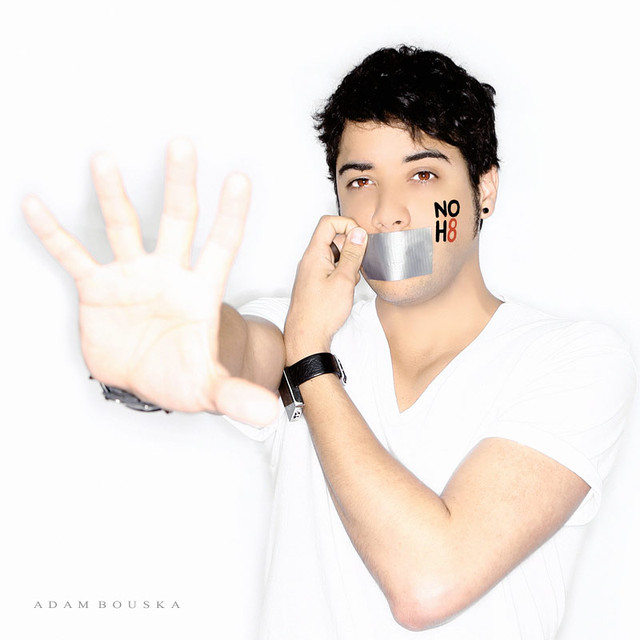 Each photo for the NOH8 Campaign is a small piece of a very large puzzle.
The thousands of photos taken have not only shown the big picture but created a platform for people young and old to show their support to further the fight for human equality.
I'm proud to have my piece fit in with the rest of you all.
I moved to New York to star in Rock of Ages - just in time to witness a huge step in the ongoing fight for equality.
History is being made with every step.
Show your support!  #NOH8Worldwide!
Dan Domenech
"Drew" in ROCK OF AGES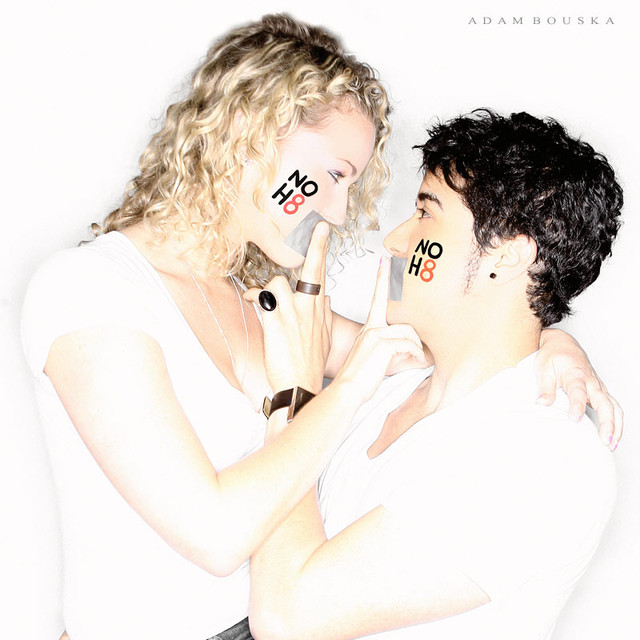 Dan Domenech & Castmate Rebecca Faulkenberry

---
---
Comments