A Painful Reminder by Valerie
Saturday, January 29th, 2011
---
This past weekend I was reminded why what everyone at NOH8 is doing is so important. My brother's partner of almost thirty years died after a lengthy illness. When people ask me which of my family members passed away, I want to be able to say "my brother-in-law", because that is what he was. Except in the state of Wisconsin, there is no "in law" about it.
For almost thirty years they built and lived their life together. My mom watched as my brother told his partner that it was ok to let go and that he would be ok. She said she wished that anyone who is against gay marriage could have seen that moment - to see an example of pure love and absolute heartbreak.

It's hard enough for my family to grieve this loss, but added to it is the weight of frustration and anger that he never got to live in a world where he could be treated as a whole person with equal rights.

He never had the opportunity to get married.

I have many gay friends, and I fight for equal rights for all of them, but my brother's story is why NOH8 is so important to me.

This is why I pose. And this is why I volunteer.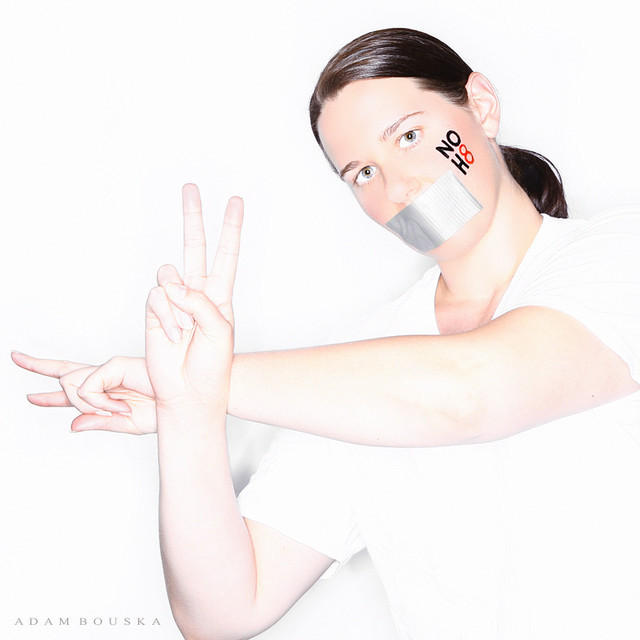 Thank you for all the work you do. It is so necessary, and very much appreciated.

Valerie
Volunteer at Long Beach @ Hotel Maya and W Hollywood Open Shoots, AIDS WALK LA w/ Team NOH8

---
---
Comments