Zach Wahls & Family Join the NOH8 Campaign
Thursday, July 21st, 2011
---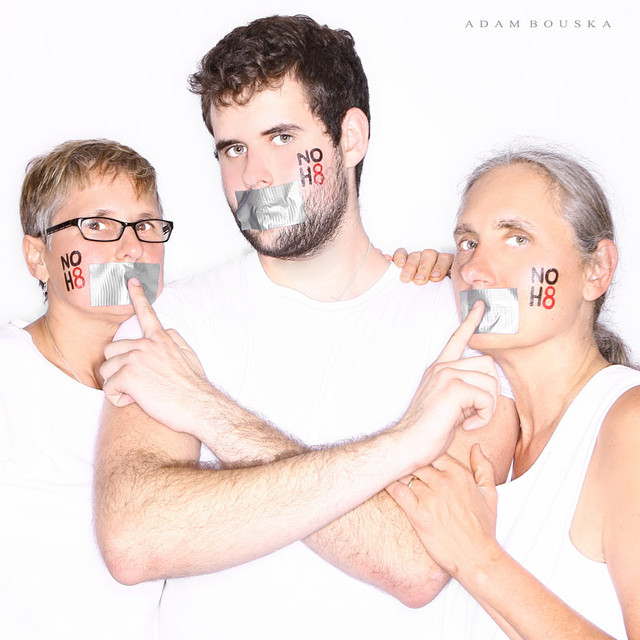 University of Iowa student Zach Wahls became a familiar face among the LGBT community earlier this year when a video went viral of Zach delivering an impassioned speech about his family and growing up with gay parents to the Iowa House of Representatives.
Zach's speech was in response to an Iowa bill that would have ended civil unions in Iowa, and the response to the simple elegance and power of the speech fueled the video to spread throughout the internet overnight, gaining several million hits. Zach was even invited to talk about his speech on Ellen DeGeneres' talk show!
During our recent trip to Des Moines, Iowa, Zach's mothers were honored at the Eychaner Foundation's Matthew Shepard Scholarship Awards Dinner. While in attendance, Co-Founders Adam Bouska and Jeff Parshley (who were also headlining the event) had the chance to speak with Terry Wahls and Jacqueline Reger.
As luck would have it, Zach was scheduled to be in town the very next day - so Team NOH8 rented a car and drove out to Iowa City to meet with Zach's family and photograph them for the campaign.
We're honored to have their support and humbled by their hospitality!
If you haven't yet seen it, you can check out Zach's incredible speech below, as well as his appearance on Ellen.
---
---
Comments