To Judge or Not to Judge
Monday, May 31st, 2010
---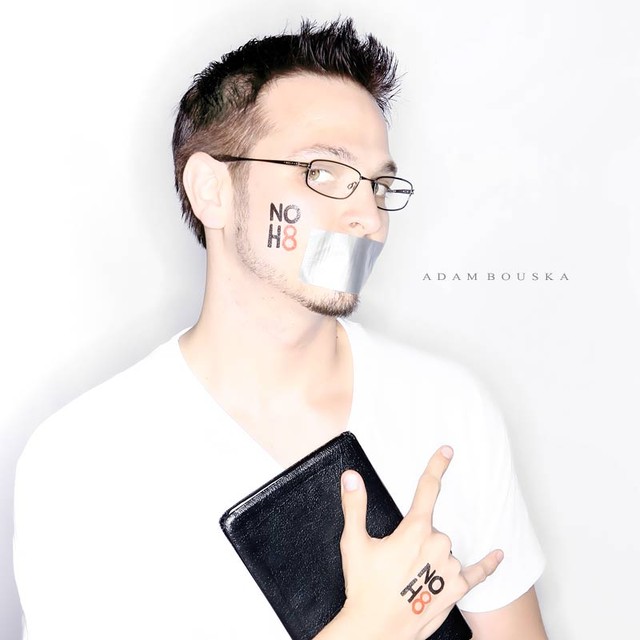 NOTE: There are three notes for you to consider:
(1) This is going to be a long blog – so, please read it when you are having a cup of coffee or a tea and relax. ;-)
(2) This is focusing on the Christians. However, I welcome anyone to read because I still care about you whether if you are Christian or not. :-)
(3) This blog is not going to be theological discussion such as "how to be a good person before going to heaven." I am simply focusing on behavior of Christians in general nowadays.
Before I starting writing, I want to make this clear to readers – I am a Christian and I used to pass a lot of judgmental calls on people. Of course, I went through the dark valley where I felt like there was no hope for my life and me. That was when I learned to realize God's love through people I met, especially gay and lesbian people. For them, I am eternally grateful for the new life and for the lessons to love the others. Bottom line – the purpose of this blog is to encourage the Christians to LOVE ONE OTHER without making any judgmental call.
What makes me to participate NOH8 photo event? The answer is pretty simple. They were there for me and I want to show that I am there for them too. When I faced the hardship, many Christians I knew backed off while gay and lesbian people came in and support me. That is an experience I will never forget because I used to gloat and to judge on them as hopeless sinners, condemning forever to hell. One day, I asked one lesbian friend, who is still my dear aunt, if she knew I was a pastor and I used to make judgments. She said she knew, but she can see my real love in deep of my heart.
That makes me realize after all of those years of being a Christian in churches since I born, she made me see who I really am in God's love. For this, I called her my aunt ever since. (I still love you, AUNT!) Point: they were there for me when I faced the darkest times of my life. It will be very hypocrisy of me if I don't attend to show my love. Believe it or not, I did pray about it and I found peace in my heart to go. I have to thank to my dear friend, Jasun Hicks, for welcoming me to NOH8. He came to me gently and asked me politely. Why should I say, "No, because you are gay!" What kind of love is this?
Anyway, I faced a new experience that one person gloated at me for using my Bible at NOH8 photo event. Furthermore, he gloated to my sweet lesbian friend, who felt so confused and worthless to be saved. That's where I rolled up my sleeves and decided to shed the light on those Christians who keep passing judgments. To Christians who continue making negative judgmental calls, I am asking you to back down. If you disagree with me, please read James 1:19-21 and, most importantly, Matthew 7:1-5(which clearly states that we have NO RIGHTS to judge, PERIOD).
And, now I want to show you readers that I know some people who were hurt by Christians and they are NOT gay and lesbian people (they left their comments on my facebook and I removed their names for their privacy):
"Most of time Christians can be very judgmental on people. That s why I quit to have a social with christian people. They just put all wordswith rage, jealous, judgment, and more to me. There were no love of God in this enivornment. I m sorry to say that church is considering one of the most unsafe place to go unless they change their attitude toward people like me."
"I'M W/ (name deleted) BC NO MATTER WHAT CHUCH I GO TO ALLL THEY DO IS JUDGE ME VERY BADLY W/ THIS HORRIBLE RAGE W/O EVEN GET TO KNOW ME FIRST. THAT IS WHY I DON'T GO TO CHURCH ANYMORE. WHY BOTHER GO CHURCH WHERE THERE IS NO LOVE WHATSOEVER! HOW CAN THOSE CHURCH CHRISTIAN JUDGE ME Q DOES JESUS JUDGE U Q THE ANSWER IS NO JESUS DOES NOT JUDGE U. I AM A STRONG BELIEVER IN JESUS. IT IS VERY SAD THAT THOSE CHRUCH CHRISTAIN DARE TO JUDGE W/O EVEN THINK BEFORE U SAY IT. BUT I DO PRAY FOR THEM EVERYDAY NO MATTER WHAT. GOD BLESS ALL SMILE."
Also, I got this wonderful email from one of my friends who happened to share a wonderful story. Please check this out:
I am sorry that you going through this. I know this issue is very sticky situation. As a christian I always show them grace, mercy and love and does them one of my good friend was a former lesbian and somehow she found Jesus and is now sharing the gospel and is on fire for the Lord. that why I feel totally disgust to those who bash out to gay/les with wrong approach. Very dangerous as same concept as 
John 8:7 When they kept on questioning him, he straightened up and said to them, "If any one of you is without sin, let him be the first to throw a stone at her." 
It is my call on toward this people because of my father was leading a double life and he passed away of AIDS in 2007. I never forget all of my visitation to my Dad. I never knew until he was dying. I change my view on gay/les because of the Lord show me clear and I even pray and sense the heavenly glory and show deep love, grace and mercy toward my father and I see his tears! It was powerful!!!! Good part that he accept Jesus and went to heaven. So that why I support you on this. May God bless you!!!! 

In Christ, 
(name deleted)
I want to grab this opportunity to discuss about this passage that was mentioned in the recent passage (John 8:1-11). It was when the religious leaders tested Jesus by throwing the prostitute on floor before Jesus and mentioned that in Bible that if the woman was caught in committing adultery must be stoned to death. The religious leaders tried to trap Jesus: (1) if Jesus said to cast a stone, Jesus will be accused as murderer or (2) if Jesus chose not to cast the stone, he will be accused for not following the law of God. (And Jesus knew that.) Instead of making either decision, Jesus answered that anyone without sin cast the stone, everyone ended up leaving the woman alone. What does it mean? We ALL make mistakes.
For the person who accused me and passed harsh judgment on my lesbian friend, it shows me that he lacks the true meaning of love, grace, and mercy. Therefore, he has my true sympathy because he missed out the beauty of life itself. Life is so beautiful – full of love, joy, and... you name it.
Now, as a Christian who really wishes to see a better community, I am asking you to stoppassing judgment and attacking the people. It's pointless to attack because it clearly shows that you did not share your love.
I want to share one more thing – in the passage (Mark 10:17-22) where one rich man asked Jesus how to be saved. Jesus told him to follow the laws and normal rules, and then sell everything and give away everything and follow Jesus. The rich man refused. So he walked away. What did Jesus do? He respected his choice. And, the most important part is Jesus did not backstab that person. Jesus did not even came to him and screamed his head off, "DID YOU KNOW THAT IN THE BIBLE, YOU WILL BE SENT TO HELL, DIDN'T YOU?!"
The bottom line for me to say to my other Christian fellows: To judge or not to judge...? That's NOT even a question... As a Christian, I am asking you to set aside your judgmental calls and to start learning how to share the love. It is simply because we are not called by God to judge.
And I am sorry to say this, but… If you are a Christian and you look down at the other person for different lifestyle or different belief, you are not a true believer.
Once again, if you do judge the others, you will be judged.
Read more at: http://grabvision.blogspot.com/
---
---
Comments