For Love, by Jessica M.
Monday, July 2nd, 2012
---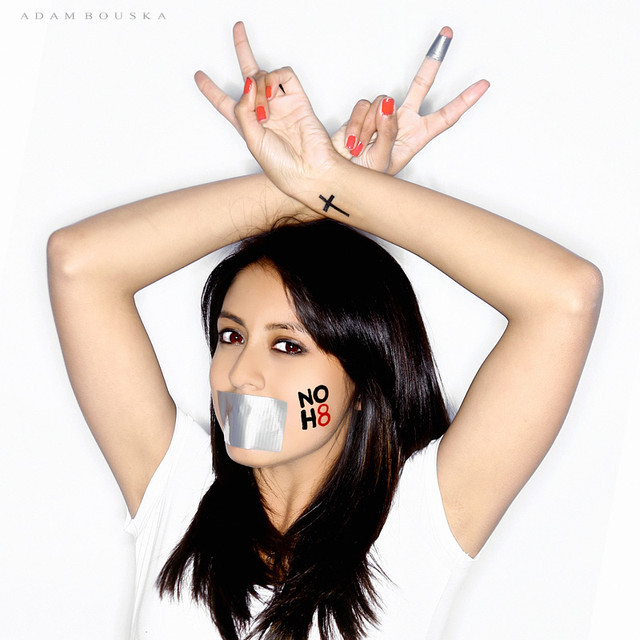 I posed for the NOH8 Campaign for love.
I believe that everyone should be able to love and marry whoever they want. Nobody should be told that they cannot marry because of their sexual orientation. Everyone has the right to marry, the right to the pursuit of happiness.
I am straight, and I have one friend who is bisexual - but I don't need to know anyone personally who is gay to show my support; to know what is right. I am a hopeless romantic, and it breaks my heart that two people who truly love each other do not have the option to get married.

-Jessica Mayorga
---
---
Comments